Northgard Studio and Shiro Games announced this week that Darksburg will officially come to Early Access on Steam on February 12th. The game is a survival action title where you and up to three friends choose from four survivors to fend off packs of enemies coming to wreck the town. Each one has their own skills and traits that set them apart, randing from a crossbow shooting rogue all the way to a rampaging werewolf. You can check out more about the game below. No word yet as to when we'll see an official release.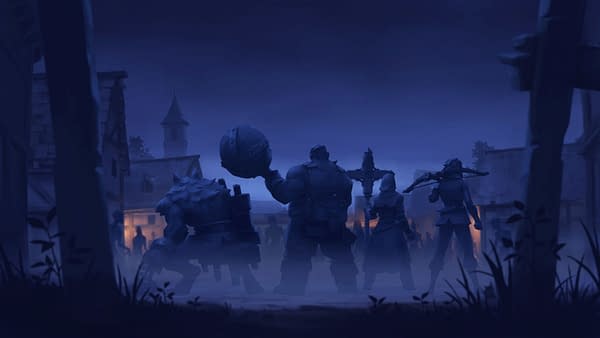 Assemble a team of up to four players to liberate Darksburg from ravenous undead who have overtaken the town. Choose from a colorful cast of Survivors, including Varag, an escaped wolfman and humankind's (part-time) best friend, or the viciously compassionate Sister Abigail, each of whom possesses special abilities and unlockable skills. Coordinate with teammates to unleash powerful attacks to gain ground across atmospheric, objective-based maps.

Push back against the horde while preparing for unpredictable assaults by imposing zombie characters, called Revenants, who rival the strength of the Survivors. Revenants can be controlled both by Darksburg's AI or other players in the competitive Versus mode, launching ambushes to halt the Survivors' progress. To secure victory, the Survivors must complete objectives, overcome environmental obstacles, and balance a limited supply of resources, all while dispatching swarms of enemies and slaying monstrous boss characters.
Enjoyed this article? Share it!