Pokémon Go Adds More Limited Research with Feebas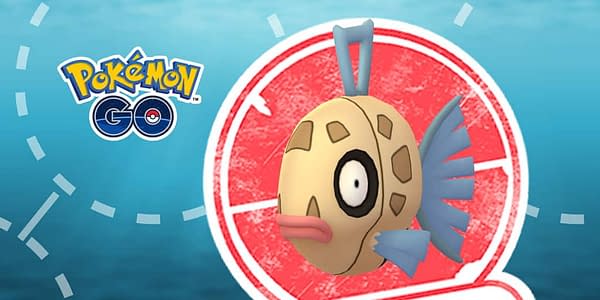 Niantic is adding a new set of Limited Research for Pokémon Go's January Community Day event, all focused around the water-type Pokémon Feebas.
To pick up the Limited Research, spin the photo disc at nearby PokéStops for tasks that can give encounters with Feebas. And, if you're lucky, you just might find a Shiny Feebas.
Just watch out, because Feebas migrate quickly during Limited Research, so you'll need to explore. As long as you've collected the Limited Research during the event window, you can complete it at any time.
The event details are below:
Event Date + Time
Europe, the Middle East, Africa, and India: Jan. 19, 2019, from 10:00 a.m. to 1:00 p.m. UTC (GMT +0)
The Americas and Greenland: Jan. 19, 2019, from 11:00 a.m. to 2:00 p.m. PST (GMT −8)
Asia-Pacific: Jan. 20, 2019, from 12:00 p.m. to 3:00 p.m. JST (GMT +9)
Features
Limited Research tasks will be available when you spin Photo Discs at PokéStops.
Completing the Limited Research tasks will reward you with encounters with Feebas.
You may encounter a Shiny Feebas!