Up until recently, Bandai Namco has been pretty careful with the roster for SoulCalibur VI and who they intend to make characters in the game. But one character that people are apparently up in arms about in regards to their placement is Tira, as the company revealed she will be a DLC character and not a permanent part of the roster at launch. So why make her a DLC character?
In an interview on pro-player Kayane's website, producer Motohiro Okubo gives a bit of explanation. Turns out, it's more promotional than anything as it's a reason to sell the Season Pass. Not the answer I think anyone wanted to hear, as it feels strictly made for profit.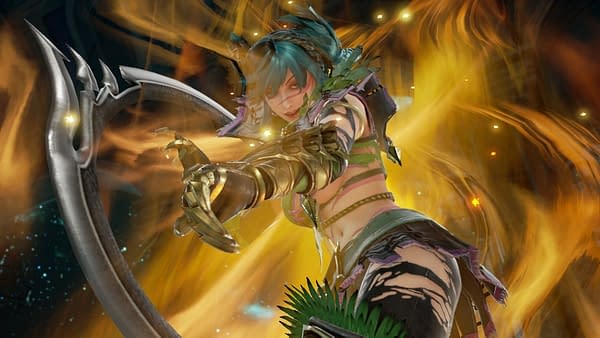 K. : Why did you decide to announce a DLC character now ?

M.O. : About Tira, having her in Soul Calibur VI needed some pretty complicated adjustments, so much so that she nearly didn't make the cut. After we had announced Soul Calibur VI, a lot of fans asked for Tira, so I went to see the development team and asked them to put her in the game, so that's why she isn't in the main roster and is DLC.

Having her as part of the Season Pass and unlocked Day One was the result of a lot of internal discussion and debate within the company. As for the timing of the reveal, the preorders for the Season Pass started yesterday and since she's a Season Pass bonus, we had to make both announcements at the same time.

Opinions do differ wildly about these announcements. I personnally think we should've been more careful about the way we have announced all this.
Enjoyed this article? Share it!