Square Enix Releases a New Dragon Quest XI Trailer Showing Off the Cast
We're slowly making our way to the release of Dragon Quest XI, and as we get closer, we're getting more trailer from Square Enix showing off the game. This time around the company decided to give us a trailer that highlights the various characters you'll be encountering that will help you along the way. This is a cool little eclectic bunch that brings various tools to the table and gives you multiple options on how to deal with your foes. Here's a brief trailer description from Square Enix.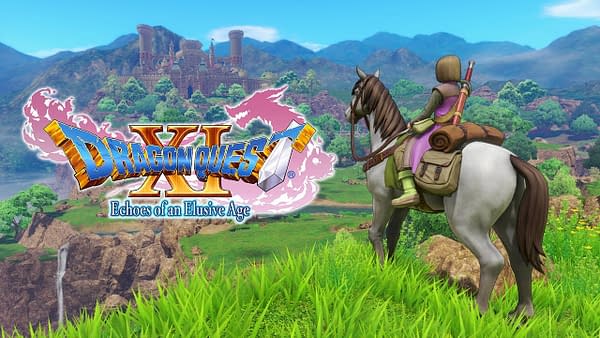 Designed by famed comic book artist Akira Toriyama, each character has a unique personality and deep background story. From the reliable partner-in-crime Erik to the fearless young mage Veronica, along with the laid-back healer Serena, entertainer extraordinaire Sylvando, noble martial artist Jade, and mysterious old man Rab—together, they join the hero on a grand adventure through the world of Erdrea.
We're a month away from the game's release as it will come out on September 4th in North America and Europe. The crew behind Dragon Quest XI are going all the way to make this a brand new chapter for old fans and a fresh beginning for the series for new ones. This trailer definitely shows promise for both sides.