This coming weekend of October 18th-20th, Magic: The Gathering will host their fifth Mythic Championship tournament. During those three days, 68 players will compete for $750,000 in prizes. Players will be facing off in Long Beach, California at Thunder Studios, via the Magic: The Gathering: Arena interface.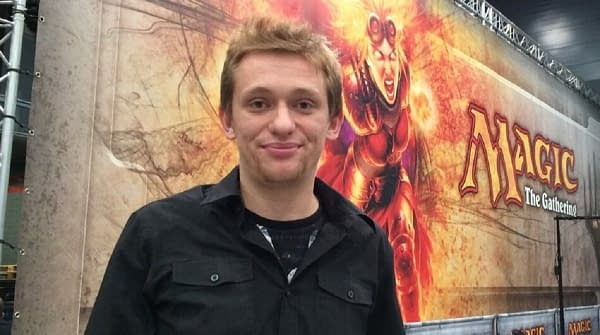 And among those 68 players stands 31-year-old Czech former Hearthstone champion Stanislav "StanCifka" Cifka, who along with his team of roommates Ondřej Stráský and Ivan Floch, bested competitors with an intensely-playtested homebrew deck: Four-Color Legends. Therein, the primary star of the deck was Kethis, the Hidden Hand.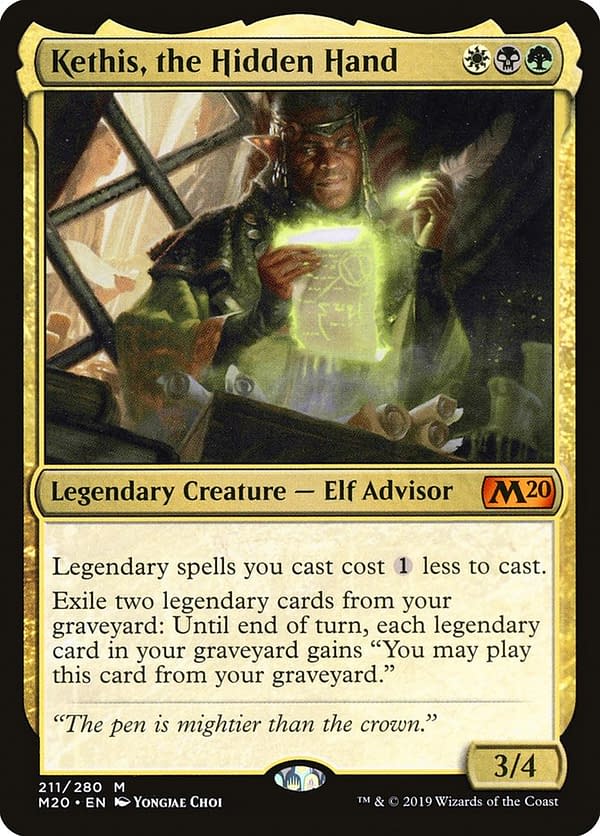 StanCifka has not entered into Magic: the Gathering: Arena blindly from Hearthstone, however, as he's been a competitor on the professional circuit in the past, having gotten into the Top Eight within one of Magic's Pro Tour circuit tournaments before. However, this is not without saying that StanCifka hasn't had his share of tribulation in the Arena scene. He recently told Dot Esports:
"When I started on MTG Arena it was essentially from ground zero, […] Recently I'm living in the same house as Stráský and Floch. They're playing a lot of Magic and doing it professionally, so I decided we could play the game together as a way to share ideas."
StanCifka and his cadre of roommates tried once before to qualify for an earlier Mythic Championship tournament (specifically the third of this esteemed series of tournaments) with a Four-Color "Dreadhorde" deck, which focuses on capitalizing off of Command the Dreadhorde, but he and his team sadly did not qualify.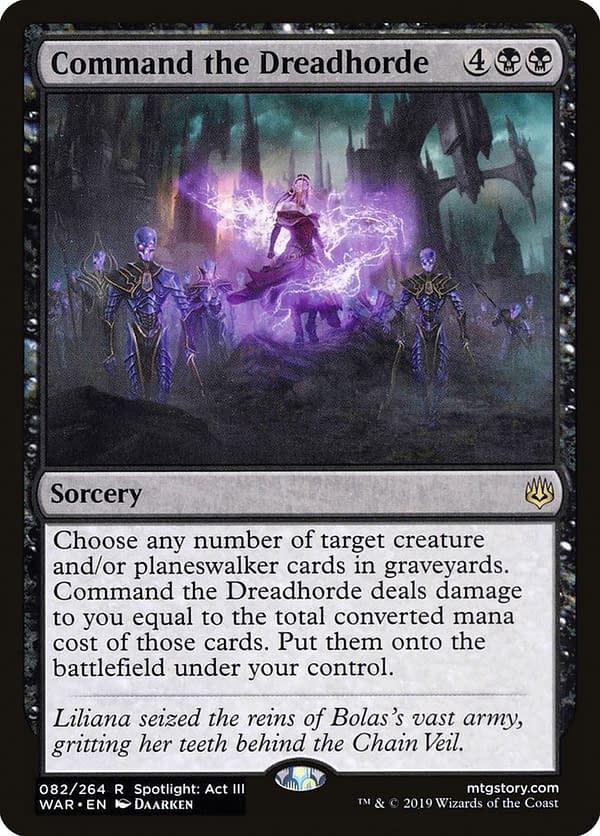 Nevertheless, having qualified for Mythic Championship V, StanCifka has hopes that the tournament might pave the way for him to enter the Magic Pro League as a contender. However, he is keeping his ego in check with grace and humility. For what it's worth, the MCV will feature cards from Throne of Eldraine, so Stanislav Cifka and company will need to make sure they've done their research. They have gone on the record as saying their approach to the MCV will be similar to their approach to the Mythic Championship Qualifier. Let's hope that they brew up something strong! Best of luck to them.
Enjoyed this article? Share it!