One of the biggest games to get criticism over microtransactions and purchasable DLC is the Dead Or Alive series, which will charge you for everything. It is, by far, one of the biggest games on the planet that will nickel and dime you over everything you ever want to do in the game beyond fighting. The complete DLC package for costumes alone is nearly $100. Something they chose to do at face value before the game was ever released. A choice that other game designers would probably only charge $20 total at best over the course of a year.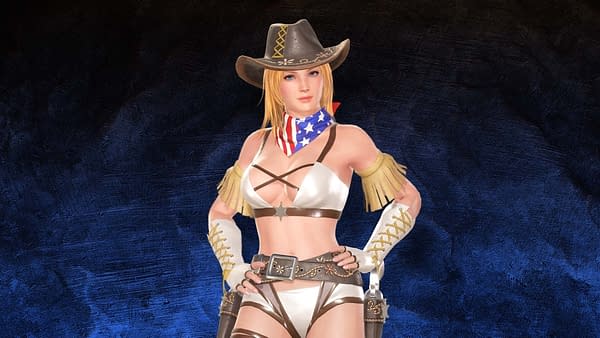 So it shouldn't come as any surprise that the developers from Team Ninja and Koei Tecmo thought it would be a good idea to charge you to change a character's hair color. Let me repeat that because it bears repeating. A choice in almost every video game with custom characters that are usually free, was turned into a paid option in Dead or Alive 6. That was met with immediate negativity from fans who raged on social media, provoking this response from the devs on Twitter.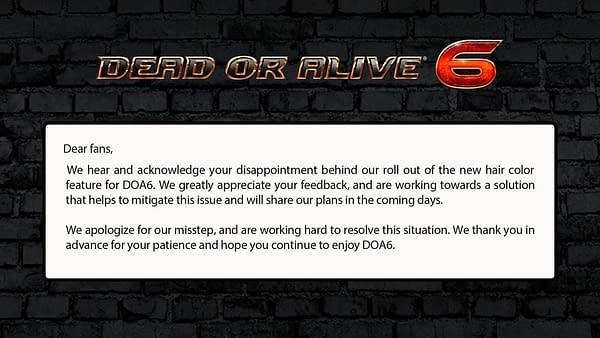 While they don't reveal what the plan is for the change, we can suggest a simple one: Don't charge people. Seriously, why does this company need to charge for the smallest cosmetics? Are both companies that in need of cash that eye-color requires a fee? (We apologize in advance if we just gave a greedy team member the idea to charge you for changing a character's eye-color.)
Enjoyed this article? Share it!