The Stormblood Cycle of Final Fantasy XIV is Coming to a Close Today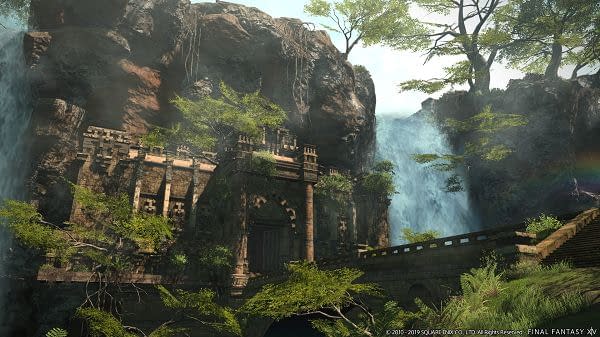 Patch 4.5 of Final Fantasy XIV has gone live today, bringing with it the last major updates to the game for the Stormblood life cycle. Titled A Requiem for Heroes, the first part of the Patch 4.5 series introduces a ton of new content in the lead up to the Shadowbringers expansion, including the third and final entry in the Return to Ivalice raid series.
You can find the full patch notes on the lodestone, but the highlights include:
New Main Scenario Quests – The first half of the thrilling climax to the Stormblood storyline, helping to set the stage for the upcoming expansion, Shadowbringers.
Return to Ivalice 24-Man Alliance Raid – The conclusion of this raid series will send players to Orbonne Monastery, and feature content from guest creators Yasumi Matsuno (FINAL FANTASY XII / FINAL FANTASY Tactics) and Keita Amemiya, creator of the GARO television and film series.
New Trial – Confront Seiryu in both normal and extreme difficulties in the last chapter of the Four Lords' quest line.
New Instanced Dungeon – The Ghimlyt Dark
New Custom Deliveries – Crafter and Gatherer-focused questlines
Gold Saucer Update – New GATE, Air Force One; New Content, Doman Mahjong
New Minions, Hairstyles, Emotes, and Mounts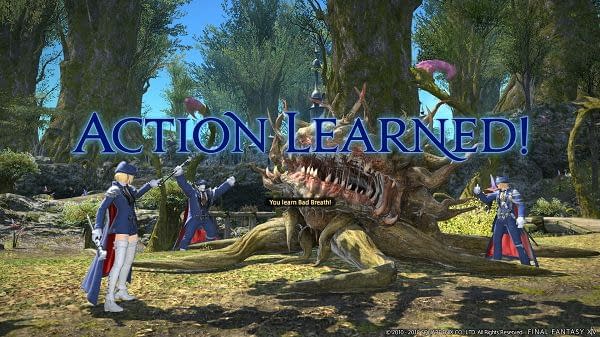 The highly anticipated Blue Mage limited job will debut next week on January 15th. Blue Mage is intended to provide a solo gameplay experience where players learn all of the BLU abilities by fighting monsters. Because the job lets players take on a massive array of abilities and choose specific spells to slot, it is not available for regular instanced content in game, but will have its own special instances where Blue Mages can team up together. When Blue Mage hits next week, the job will be available to all players that have a level 50 Disciple of War or Magic levelled and have completed the main scenario for Final Fantasy XIV: A Realm Reborn.
A second major patch for the 4.5 series will arrive in March to bring the ultimate end of the Stormblood storyline and set up the road for the Shadowbringers expansion this summer. The next major patches for the finale of Stormblood include:
Patch 4.55 – Eureka, Hydatos Expedition; New Entry in the Large-scale PvP Rival Wings – The Hidden Gorge
Patch 4.56 – Even Further Hildibrand Adventures; Stormblood Beast Tribe Quests
Data Center Expansion for North America and Europe; New World Visit System
If you haven't been able to log in and experience the new content yourself just yet, you can console yourself with the Patch 4.5 trailer below.