It looks like Bethesda Softworks are going all out on the 25th anniversary of DOOM and promotion for DOOM Eternal with a new vodka to enjoy. The company has partnered with Rebel Distilleries to create the DOOM Bone Vodka, which has some interesting ingredients. According to Bloody Disgusting, part of the process involves having "beef bones are roasted and smoked, their marrow extracted and macerated in a neutral grain alcohol". Right now you can pre-order a bottle, but they're only able to ship to Europe, the U.K., and Australia right now. Regardless of what's in it, I'll tell you right now, I want to try it! I'd also love to drink it while playing DOOM Eternal when it comes out on November 22nd. Here's the official description for those of you who are interested.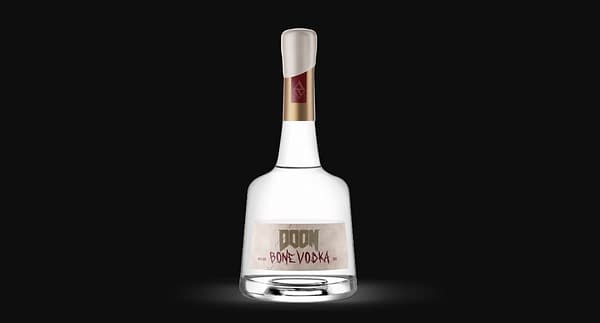 DOOM is a world of flames and demons, a barbecue pit of action. This world first vodka, using bones sourced from world famous butchers 'The Ginger Pig' – If Hell created vodka….  How do you drink? However you damn well like, but to luge it ice cold through a bone always impresses.
Enjoyed this article? Share it!