This morning, Ubisoft released a new trailer and details regarding the Ghost Recon: Wildlands crossover event with Rainbow Six Siege. It looks like you'll be heading to Bolivia with some choice RSS operatives to seek out a lost comrade from the group, who may have gone off the grid for a very violent reason. The most interesting member of the group is Twitch, who knows an awful lot about electronics and will aid you in the search. (They couldn't possibly be doing a promotion… could they?)
The new update is going to give you some fresh cosmetics, a few new weapons, and about 100+ new items from battle crates. Enjoy the Ghost Recon: Wildlands trailer.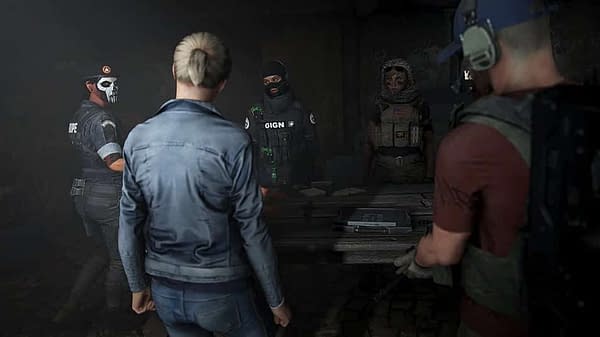 When Caveira, an elite Brazilian Operator, goes missing, Rainbow fears she's up to her old criminal ways. Intelligence agent Valkyrie has tracked her to Bolivia, and enlists the help of the Ghosts, along with nearby Operator Twitch, to find Caveira and discover out what's really going on.

Those of you too busy dismantling the Santa Blanca Cartel to check out Rainbow Six Siege may be wondering: who are these new characters, and where do the Ghosts come into play? That's why we've assembled all the need-to-know intel on your new partners from Rainbow Six.
Enjoyed this article? Share it!