20 Marvel-ous Photos from 'Captain Marvel' Los Angeles Premiere
Last night, Marvel Studios' 21st superhero film Captain Marvel premiered in Los Angeles, and had a hellova kickoff with a flyover from the Thunderbirds.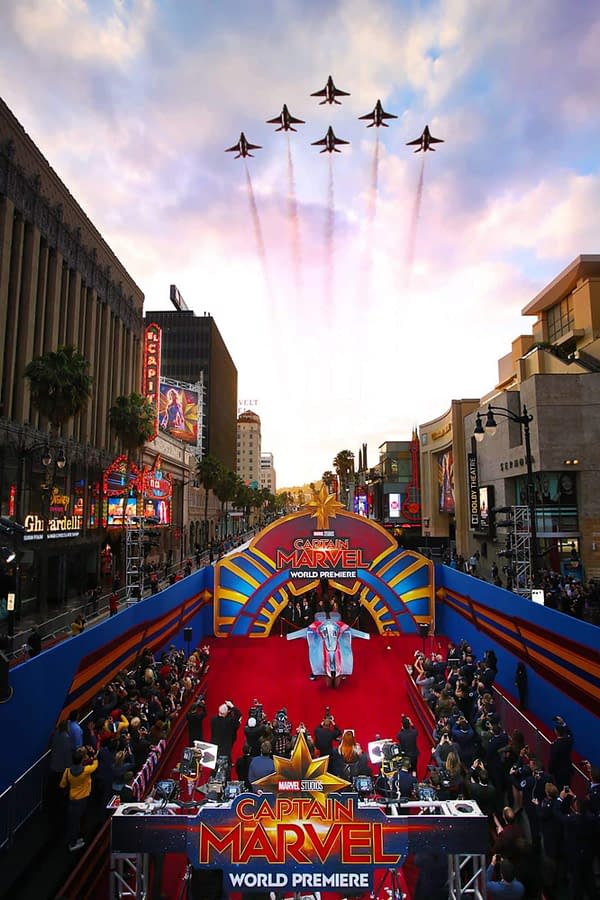 The cast were well received by the gathered fans, just look at the smiles!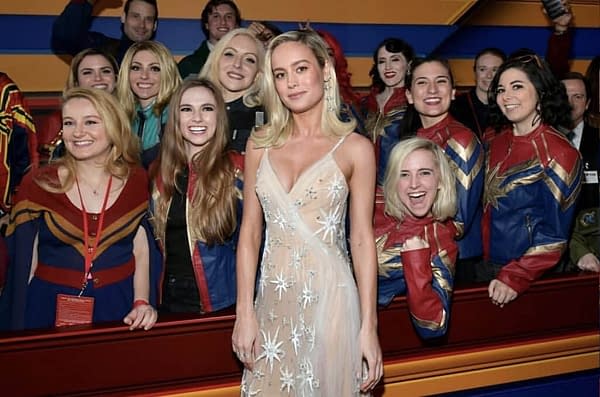 Brie Larson and Mckenna Grace, who plays young Carol Danvers in the film.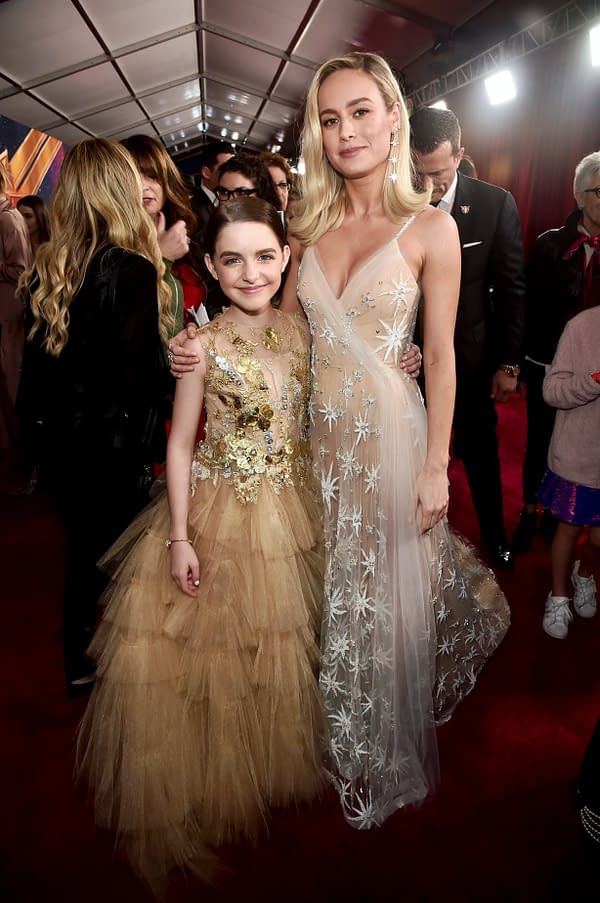 Actor Rune Tempe who plays Starforce member Bron-Char, Gemma Chan who plays Minn-Erva, and Samuel L. Jackson who plays Nick Fury.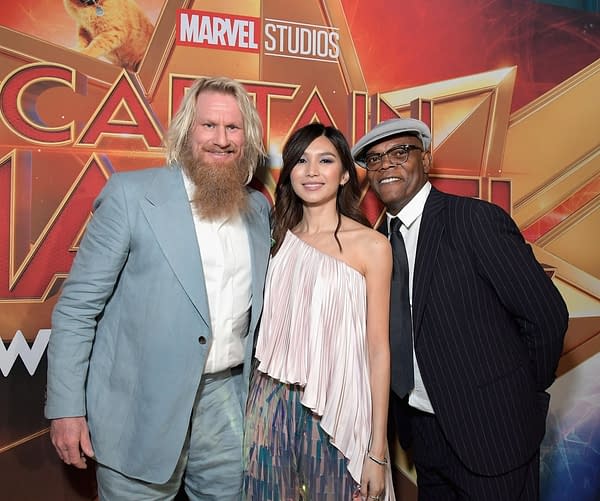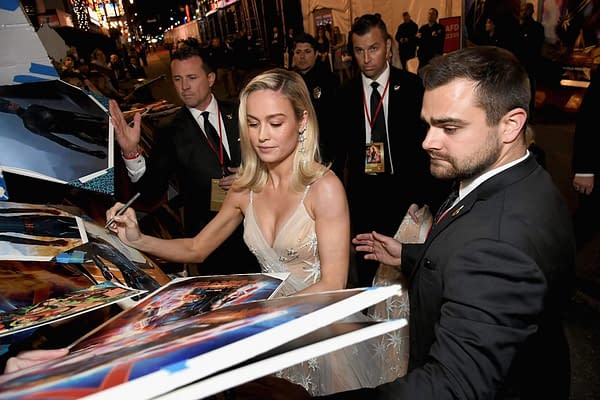 Actress Lashana Lynch, who plays Maria Rambeau.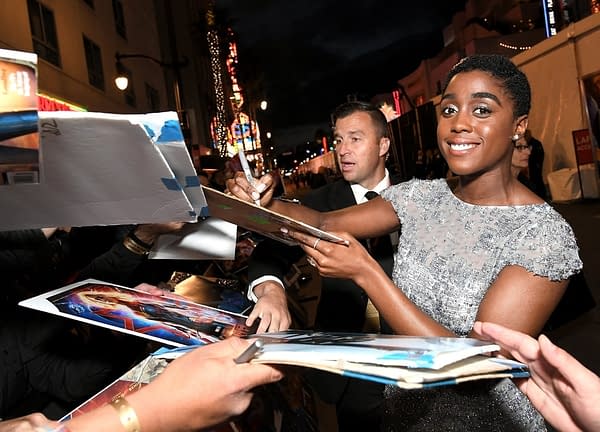 Marvel Studios boss Kevin Feige and Brigadier General Jeannie Leavitt, one of the film's consultants from the United States Air Force.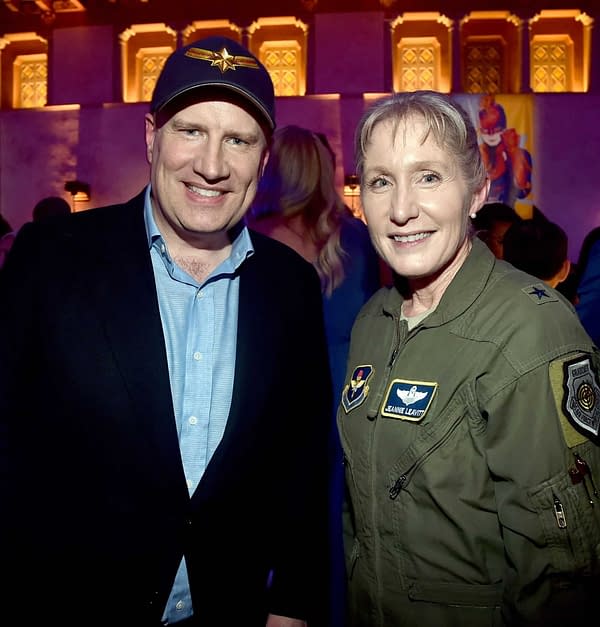 Black Panther star Chadwick Boseman even stopped by to support the Captain!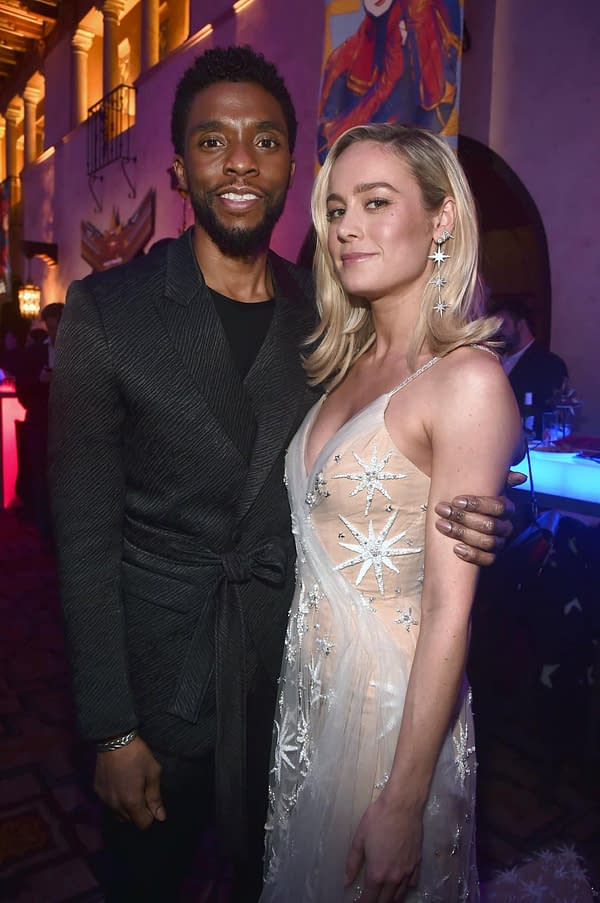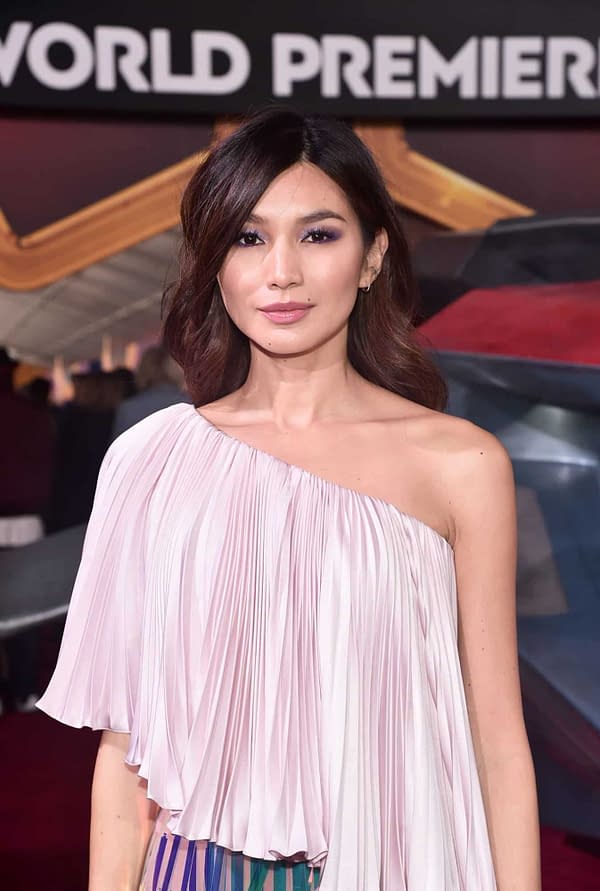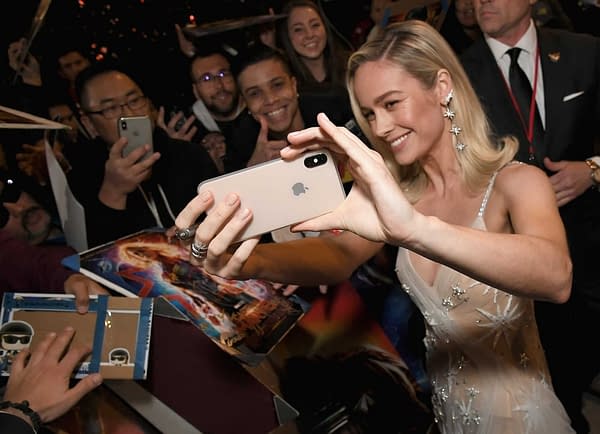 Actress Akira Akbar who plays Monica Rambeau poses with Lashana Lynch.
Lee Pace who plays Ronan the Accuser was on hand too, lookit that giant Kree smile.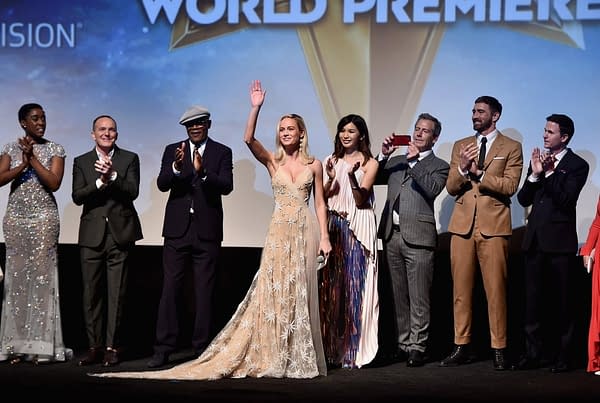 Oh Ben Mendelsohn, such a delight in any role. (He's playing Skrull General Talos.)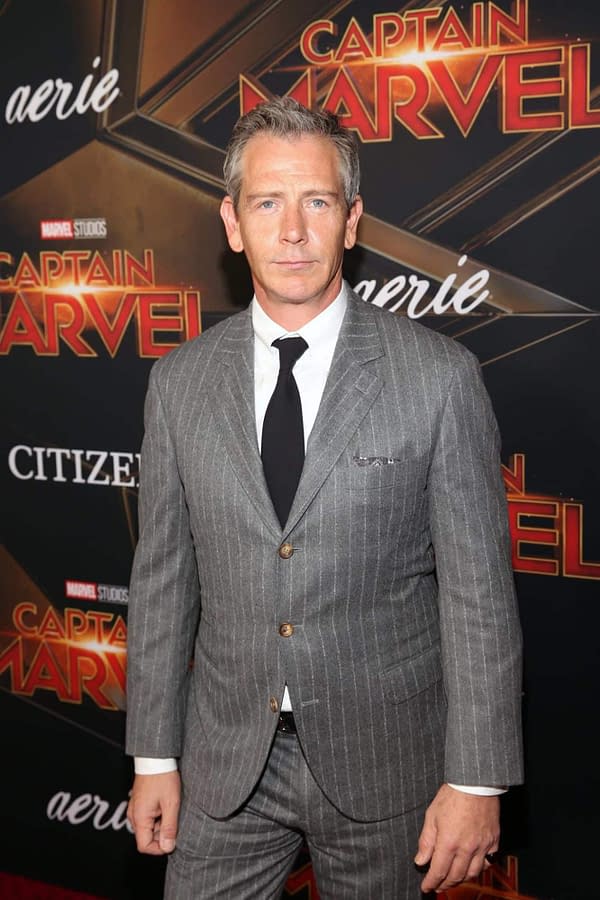 Clark Gregg enjoys some fan time too.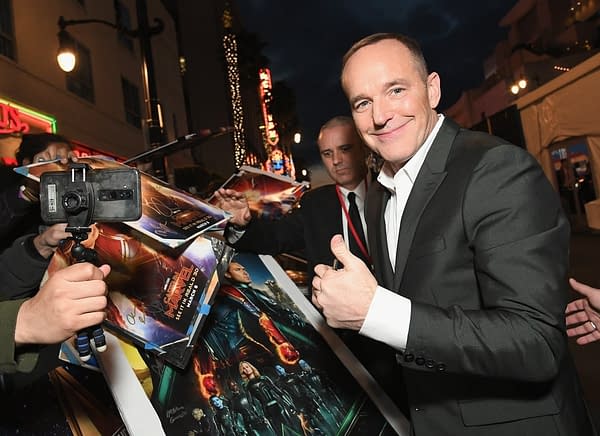 Captain Marvel co-directors Anna Boden and Ryan Fleck.
Lynch, Larson, and Chan lookin' like gorgeous pillars of strength for a whole new world of MCU.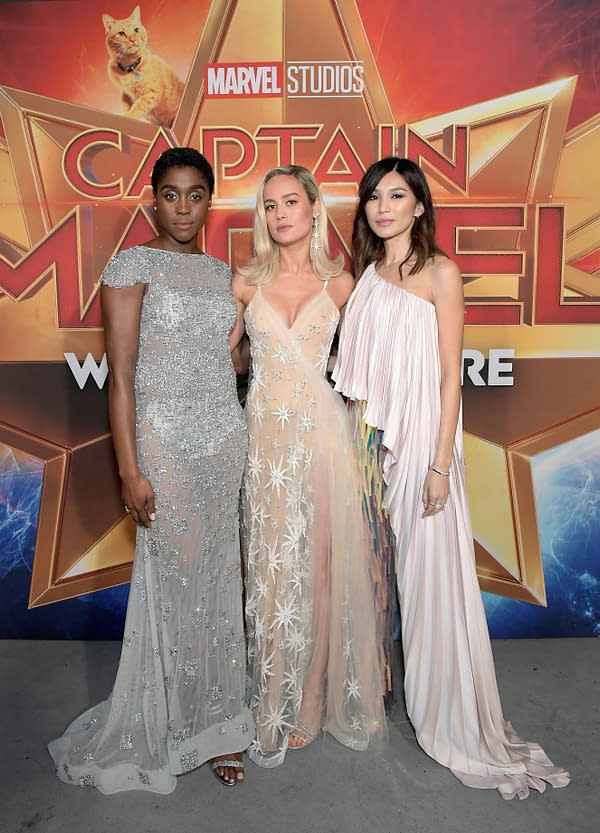 If you missed the livestream of the Red Carpet, you can watch it here:
Anna Boden and Ryan Fleck are directing from a script they wrote with Liz Flahive, Carly Mensch, Meg LeFauve, Nicole Perlman, and Geneva Robertson-Dworet.
Captain Marvel stars Oscar winner Brie Larson as Carol Danvers, Samuel L. Jackson as Nick Fury, Jude Law as the commander of Starforce (who may or may not have two names), Clark Gregg as Phil Coulson, Lee Pace returning as Ronan the Accuser, Djimon Hounsou as Korath the Pursuer, Gemma Chan as Minn-Erva, Ben Mendelsohn as Skull Commander Talos, Lashana Lynch as Maria Rambeau, Algenis Perez Soto, McKenna Grace, and Annette Bening in as-yet-undisclosed roles.
Captain Marvel is set to hit theaters on March 8th 2019 (International Women's Day), and tickets are on sale now. You can read our first round of SPOILER-FREE reviews here.