4 New Images Surface For "Ready Player One" Ahead of New Trailer
One of *my* personal most anticipated movies of 2018, Ready Player One is gearing up to drop a new trailer this Sunday. That news was shared yesterday, author of the source material novel "Ready Player One" Ernest Cline tweeting about the premiere of a second trailer at the flagship Alamo Drafthouse movie theater in Austin Texas. It'll happen during a special screening of The Goonies, and there will also be a Q & A session with Cline.
Of the film, director Steven Spielberg said to EW:
"There are so many more compelling reasons to escape into the OASIS than exist in real life. A lot of our movie is a comparative study: Which world would they rather spend their lives in — with all the distractions and complexities and perks of the digital world of the OASIS, or with the responsibilities of being a student or a parent living in real life? It's real life versus virtual life. Which is more compelling?"
Entertainment Weekly just released 4 new images of the film ahead of this trailer releasing on Sunday. These are from the current issue of EW available now on newsstands and digitally: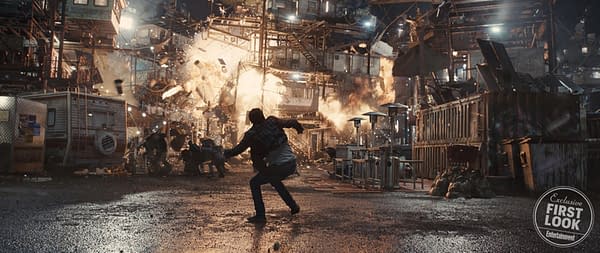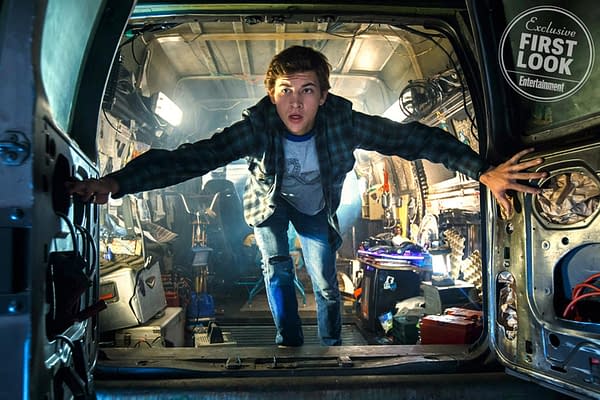 "My character has stumbled on to the street where she's seeing all of these people in their work clothes, all ages, all ethnicities who are getting together and locked in their visors. They're having a huge war, this rampage," Cooke says to EW.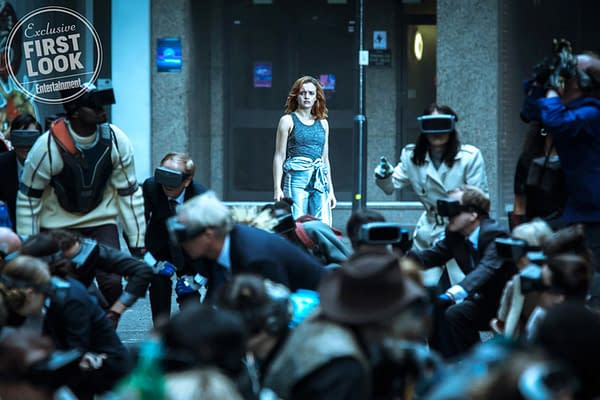 "It was a very active flashback for me. It was like getting into a time machine and getting back to the '80s and making a movie again," Spielberg said.
Ready Player One is set to hit theaters on March 30th 2018.