Posted in: Movies | Tagged: movies
---
5 Movies Which Will Introduce Your Children To Nerd Culture
In the interest of full disclosure, I have two sons (Charlie and Henry) and they mean the world to me. What began as just long days of me chilling out playing Playstation has now morphed into being preoccupied with how I can shape them into respectful young men with an appreciation for the culture which has brought their father so much joy, nerd culture. So rather run around and stress myself out over what to introduce my children to first, I've decided to break down these essential treasures into various categories. Today we are going to take look at film releases. Here are five titles which would effectively introduce your child nerd culture.
5. 'Goonies'
What better way to introduce your child to Nerd culture than showing what true friendship is (and just how cool gadgets are). Never mind the wicked cool pirate ship, the old lady from Throw Mama From The Train, or the kids being constantly in peril, any movie which has a character named Chunk is deserving of being on this list.
4. 'Gremlins'
What better way to introduce your son or daughter to the world of science then showing what a chemical change looks like on the big screen.
3. 'Back To The Future'
Some might argue that this title should be at the top of the list. If this were my personal list, it might very well be two or one. I mean if you think what's nerdier than the idea of time travel?
2. 'Star Trek: The Motion Picture'
Star Trek: The Motion Picture has to be in the top tier of most lists. It reintroduced the world to the final frontier and is arguably the best Star Trek film ever made.
1. Star Wars Episode IV: A New Hope
How many of us wanted to be one of the main characters in Star Wars? What better movie to teach your child good vs evil than watching a band rebels triumph over an intergalactic empire?
What do you think of the list? Did we get it right? What would your top five movies be to introduce nerd culture to your children? Please be sure to leave a comment.
---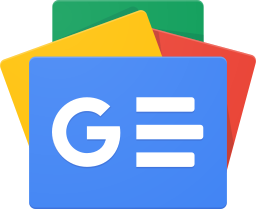 Stay up-to-date and support the site by following Bleeding Cool on Google News today!