Adam Brown has adapted one of Bill Waterson's Calvin and Hobbes strips into a short animation.
And it is definitely an adaptation, changing some details to work with both the limitations and possibilities of animation.
[youtube]http://www.youtube.com/watch?v=KckYcuiKAN8[/youtube]
As you can see in the original strip below, Brown took out the dialogue and, arguably, the punchline. But I think he found his own meaningful way to cap it off.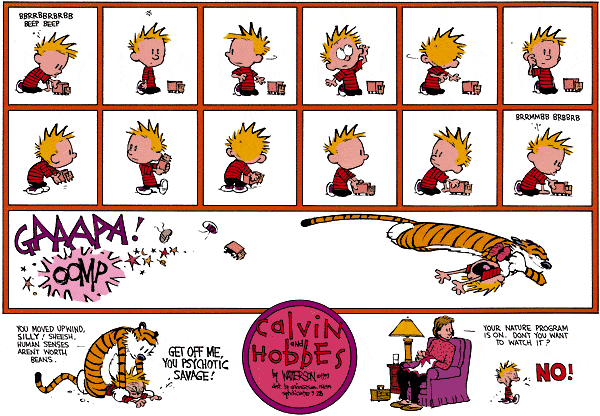 Man, I love Calvin and Hobbes. Why haven't I bought that lovely complete collection? Probably because I keep spending my money on Blu-rays.
Enjoyed this article? Share it!