A New Cheech And Chong Movie Is In The Works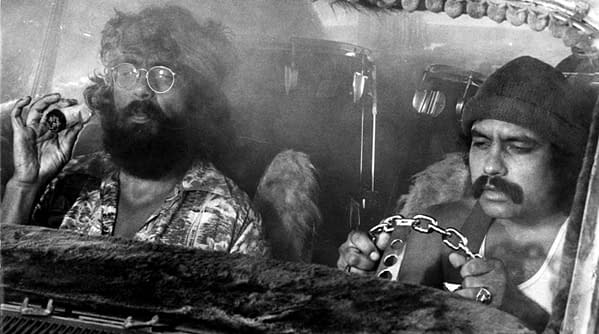 According to Celeb Stoner (who else?), a new Cheech and Chong movie is in the very early stages of development.
Tommy Chong tells the site he and partner Cheech Marin are currently working with Super Troopers director Jay Chandrasekhar:
He's working a script right now for us. We've had some preliminary meetings. It looks really good. It looks really funny. It will be about us going to a festival called the Burning Joint. All sorts of shenanigans happen. It's going to be a lot of fun.
Of course they are, and of course it is. As Celeb Stoner points out, this will be the first real Cheech & Chong film since 1980's Still Smokin.