A Sneak Peek At The Masters Of Cinema August And September Line-Up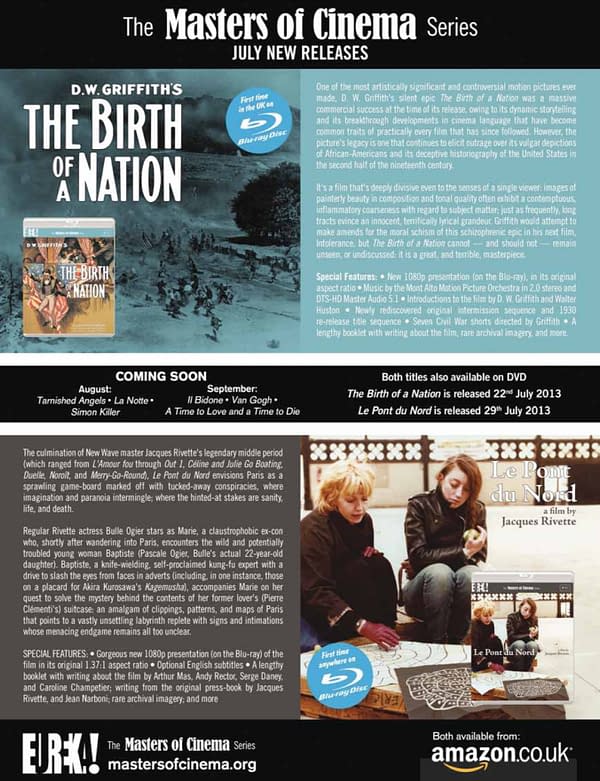 It would appear that someone has made a bit of an error somewhere. Even though the Masters of Cinema August and September releases have yet to be announced they can be found listed in an advertisement on page two of this month's Sight and Sound.
I've listed all the titles below and added in the directors and years in case you are unfamiliar with the films.
August
Tarnished Angels (Douglas Sirk, 1957)
La Notte (Michelangelo Antonioni, 1961)
Simon Killer (Antonio Campos, 2012)
September
Il Bidone (Federico Fellini, 1955)
Van Gogh (Maurice Pialat, 1991)
A Time to Love and a Time to Die (Douglas Sirk, 1958)
A couple of those were already known about or were rumoured to be coming, but there are also plenty of new titles to get excited about.
For instance, two new Douglas Sirk films on Blu-ray for the first time anywhere in the world. Wow.