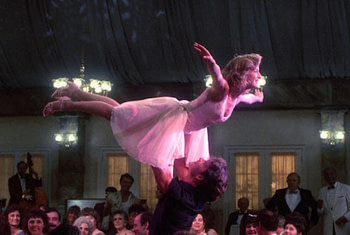 According to Entertainment Weekly, ABC is mounting a television remake of Dirty Dancing to compete with recent network specials like NBC's live performance of The Wiz and Fox's upcoming Grease and Rocky Horror Show.
Abigail Breslin will star as Baby, the part originally played by Jennifer Grey in the 1987 film. The new version will follow the plot of the original as Baby "vacations with her affluent parents and siblings in the Catskill Mountains and falls for the resort's working-class dance instructor." Unlike NBC's The Wiz and their earlier Peter Pan, Dirty Dancing will not be a live performance.
The broadcast networks' recent fascination with live musical specials an interesting trend as it seems designed to break delayed viewing habits and brings NBC back to its roots, when it first began as a radio network broadcasting musical performances. ABC actually grew out of a portion of NBC's radio holdings.
It is currently unclear when the three hour special will air.