Actor Roger Rees Has Passed Away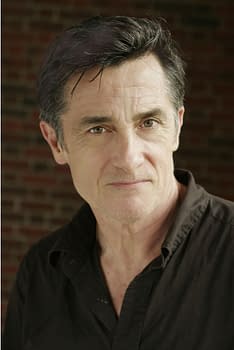 Welsh stage, film and television actor Roger Rees has passed away. Rees will be familiar to many for his recurring characters on Cheers where he played Robin Colcord, M.A.N.T.I.S. where he was John Stonebrake, The West Wing as British Ambassador Lord John Marbury and more recently in Elementary as Holmes friend Alistair Moore. But to me he will always be the Sheriff of Rottingham in the classic Mel Brook's film Robin Hood: Men In Tights.
Rees first drew notice as the lead in the Life And Adventures Of Nicholas Nickleby based on the novel by Charles Dickens. The actor continued to work until just weeks before his passing, perfomring in the Broadway musical The Visit.
Rees is survived by his husband Rick Elice, the playwright whose credits include Jersey Boys and the Peter Pan prequel Peter and the Starcatcher, which Rees co-directed. (Both received a 2012 Tony nom for the production.) The cause of his passing was not released. He was 71 years old.