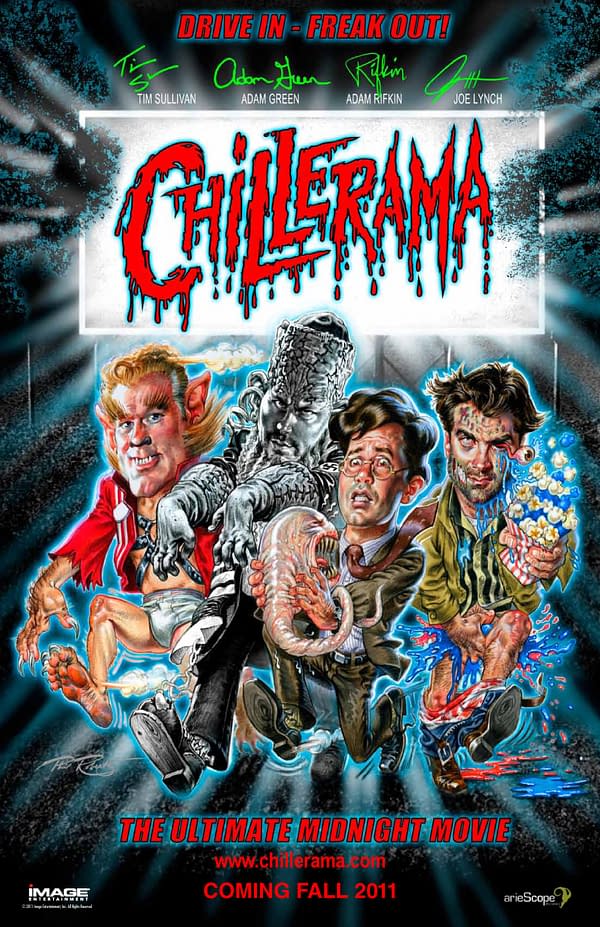 I've seen the horror anthology Chillerama twice now, once at Comic Con and then last weekend at Frightfest. One of the installments, Adam Green's The Diary of Anne Frankenstein was also screened at Frightfest last year, so I've seen that little blighter three times. Luckily, it's something remarkable – an absurdist assault on Hitler by way of Universal horror that Mel Brooks would have to be proud of.
Filmed last weekend, here's a video featurette with Adam Green and Joe Lynch, who are two of the film's four directors alongside Adam Rifkin and Tim Sullivan, trying to answer eachother's questions about the film. There's a high proportion of dicking about, but Adam and Joe's spirits are infectious, and there's also a good amount of information on the whos and hows of the picture.
[youtube]http://www.youtube.com/watch?v=8d-nj2ihBZU[/youtube]
I'll review the movie closer to release but, you know, it's an anthology, a format that pretty much forces internal comparison and competition between segments. As such, it's safe to say some segments are better than others.
Enjoyed this article? Share it!