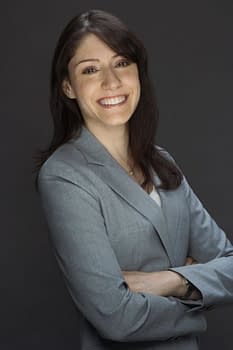 A position that has been vacant for four months since Stuart Snyder departed is now filled. Turner Sports and NBA Digital Executive, Christina Miller, is now the President and General Manager of Adult Swim, Cartoon Network and Boomerang.
"As we continue to expand and look for growth opportunities in the kids and young adults business, it is imperative that we strategically leverage the brand equity that Cartoon Network has worldwide and continue to build on the tremendous success of Adult Swim," said Turner Broadcasting president David Levy. "Christina is a well-respected executive who has had great success growing the NBA Digital business for us and also brings a wealth of experience in leading global brands and franchises in the kids business. She is a strategic thinker with a reputation for being a collaborator and achieving great results, and I am thrilled to have her at the helm of the next evolution of this business."
Miller started as a senior vice president of Cartoon Network Enterprises in 2005, directing Turner's youth and young adults consumer products and home video business. She the moved to Turner Sports strategy, marketing and programming, overseeing day-to-day operations for the NBA Digital portfolio.
"I am very excited to return in this new role to the business that I initially joined Turner for, and look forward to working with Rob, Mike and the great teams at Cartoon Network, Adult Swim and Boomerang," said Miller. "These are beloved brands with a passionate following, and there's a tremendous opportunity to continue to grow them domestically and, with guidance from David and Turner International president Gerhard Zeiler, a new focus on alignment and partnership to leverage the global potential of Cartoon Network and Boomerang."
According to HollywoodReporter.com, Both Cartoon Network and Adult Swim have been beefing up digital brand extensions of late, both of which now fall under Miller's purview, developing a slew of streaming original content to complement the network's offerings.
Enjoyed this article? Share it!