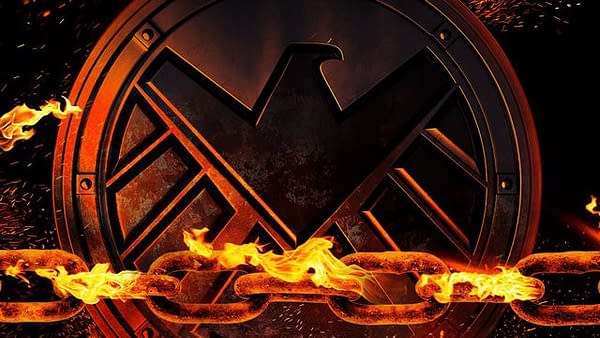 Agents of S.H.I.E.L.D. will make no bones about its fourth season and what will be featured.
According to SpoilerTV (via MCU Exchange), the premiere episode will be called "The Ghost." It certainly suggests Robbie Reyes — played by Gabriel Luna — will be featured prominently, but it leads to a handful of questions. For example, will Robbie encounter his ghostly "helper" Eli for the first time? Or will the pair be revealed as already burning up the streets of Los Angeles?
Though, honestly, the streets of East L.A. are a little harder to race through than depicted in the recent Ghost Rider title. But then again, when East L.A. factored into the pilot of Agents of S.H.I.E.L.D., it was certainly more Central City than the part of town I grew up in.
Agents of S.H.I.E.L.D. returns on September 20th.
Enjoyed this article? Share it!