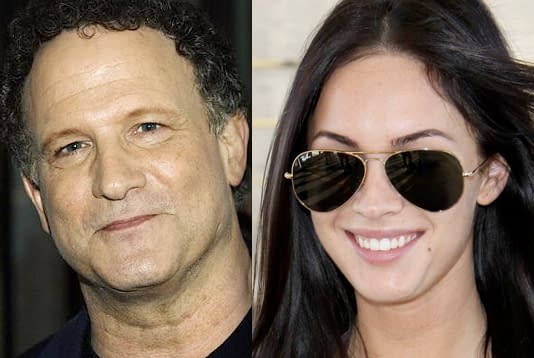 Judd Aptow's sequel to Knocked Up, if we're to call it that, will be a five-years-later story focused on Pete and Debbie, the characters played by Paul Rudd and Leslie Mann. While it's not yet clear if the first story's leads, as portrayed by Seth Rogen and Katherine Heigl, will make any kind of appearance, it's pretty obvious that several new characters will be necessary.
Albert Brooks is currently negotiating to take the role of Pete's Dad. Good news, of course, because Brooks is a genuinely funny man, with great comedic taste and sensibilities, but it isn't yet clear as to how big his role will be. Harold Ramis' made a very brief turn as Ben's Dad in the first picture, and it's conceivable that Brooks could be up for something similarly fleeting.
Deadline mention that the film "will also feature Megan Fox", and again there's no indication on how big of a role she'd take. I'm sure Apatow has a perfect role in mind for her, whatever it is – she's not the kind of actress one casts lightly.
Enjoyed this article? Share it!