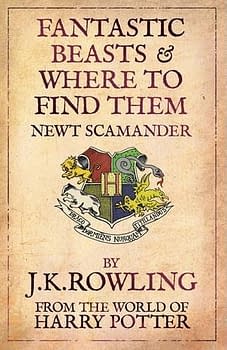 The Snitchseeker forums seem to be the first place to pick up and highlight an EFE interview with Alfonso Cuaron about his involvement, or lack thereof, with a couple of high-profile Warner Bros. projects.
Going to the EFE link, I don't see these quotes at all, but here's how Snitchseeker tells is. First up, Cuaron explained why he wouldn't be directing the Harry Potter spin-off Fantastic Beasts and Where to Find Them.
[Azkaban] was a very beautiful experience for me. I have a lot of love for that universe and I tremendously admire J.K. Rowling, but today, for the present, projects based around lots of visual effects don't attract me. I'm coming out of a five-year process of doing visual effects and now I sort of want to clean my palate of that a little bit.
Yeah, I can understand that.
He might be swerving, you know? Perhaps he's considering Beasts for the job-after-next and he's giving us some media-trained smoke in the eyes. It wouldn't be the first time.
Or maybe he really did just say no to the WB brass when they approached him about the film. Because they did. They definitely did.
As regards the Shining prequel, which apparently goes by the working title of Overlook Hotel, Cuaron denies knowledge of the rumours. At least some of the rumours.
Cuaron said he is "a big fan" of the film directed by Stanley Kubrick in 1980, but he said that he's not up to date with the news saying that he would be a possible director for the prequel.
Hmmm. That certainly seems like a swerve to me.
Maybe I'm just getting cynical but if you were to tell me tomorrow that Cuaron was signing on for both of these, Overlook first and Beasts second, I wouldn't have any difficulty believing it.
Enjoyed this article? Share it!