Sony's official announcement for The Amazing Spider-Man 2, and that's now the official title, makes specific reference to the fact that all of the filming will be done in New York State. This clashes, of course, with previous information received by Bleeding Cool – we found out that some kind of location sourcing was being done in the UK.
Of course, at that time the new Harry Osborn was going to be a muscle-bound jock type. Things change.
And in this case, things make history, as this will be the first time a Spider-Man movie has been shot entirely in his home state.
The announcement came with this plot blurb:
In The Amazing Spider-Man™ 2, for Peter Parker (Andrew Garfield), life is busy – between taking out the bad guys as Spider-Man and spending time with the person he loves, Gwen (Emma Stone), high school graduation can't come quickly enough. Peter hasn't forgotten about the promise he made to Gwen's father to protect her by staying away – but that's a promise he just can't keep. Things will change for Peter when a new villain, Electro (Jamie Foxx), emerges, an old friend, Harry Osborn (Dane DeHaan), returns, and Peter uncovers new clues about his past.
Yes, they're going through with the overall arc about Peter's family history and genetics-based pre-origin origin.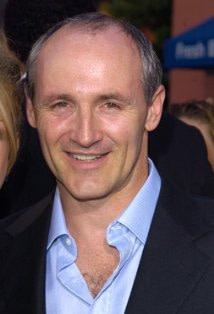 Some cast and crew are announced too. Dan Mindel will be the cinematographer, answering my question of yesterday evening, Mark Friedberg and Deborah L. Scott are the production designer and costume designer and Pietro Scalia and Elliot Graham are the editors.
The official, announced cast list currently includes Andrew Garfield, Emma Stone, Jamie Foxx, Shailene Woodley, Dane DeHaan, Colm Feore, Paul Giamatti and Sally Field. In that order. No room for Felicity Jones as yet.
That's a picture of Feore up and to the right there. Brand new character or known entity, do you think? The new Norman Osborn? J Jonah Jameson?