American Sniper May Reteam Bradley Cooper And David O Russell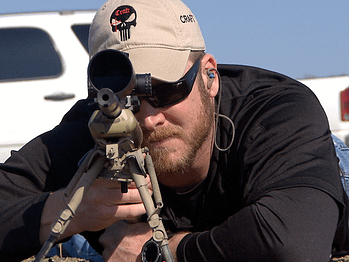 Jamie Wotton writes for Bleeding Cool.
Bradley Cooper is looking reteam with David O. Russell for an adaptation of a book that his newly-formed production company 22nd & Indiana just picked up: American Sniper, the autobiography of Navy SEAL Chris Kyle.
Talking to The Hollywood Reporter, Russell said:
We've also discussed American Sniper, a property Bradley has acquired. I'm really excited to work with him again. He is like an athlete who wants to burst out of the blocks and wants to stretch in all these new ways.
The book is subtitled The Autobiography of the Most Lethal Sniper in U.S. Military History. The Pentagon have confirmed that Kyle killed over 150, but how many over 150? They're not telling.
We'll first see the first fruits of Cooper and Russell working together when Silver Linings Playbook is released later this year.