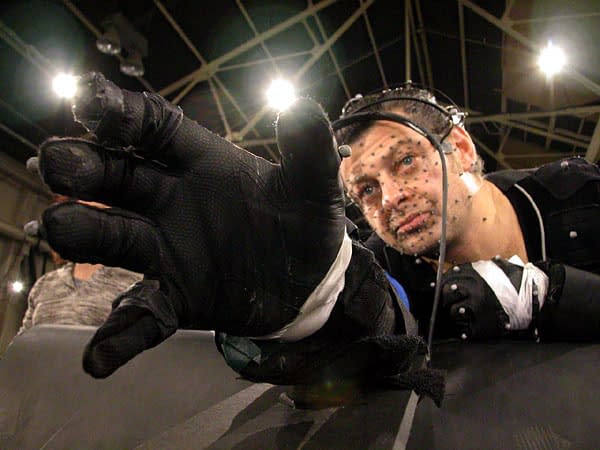 The Jungle Book race is back on! Warner Bros had been lagging behind without a director after losing Alejandro Gonzalez Inarritu, while Disney went full speed ahead with Jon Favreau directing and Idris Elba the first actor cast in their live action adaptation of Rudyard Kipling's classic, but now WB is raring back.
THR reports Andy Serkis is now attached to direct WB's film, which would also mark his feature directorial debut. But he's no newbie, having directed plenty of second-unit footage for Peter Jackson's The Hobbit trilogy, the trade pointing out that he was behind the much talked about barrel chase sequence in the second, Desolation of Smaug.
And of course, he has a great command of CGI and motion capture having played Gollum in Hobbit and Lord of the Rings and Ceasar in Rise of the Planet of the Apes. So he'll have plenty of expertise to offer his actors, because there will be plenty of both CGI and mocap involved.
This is certainly a much more interesting and intriguing choice than Ron Howard, who never seemed like the right person to offer up a totally different vision of the same story from Favreau's Disney movie.
Enjoyed this article? Share it!