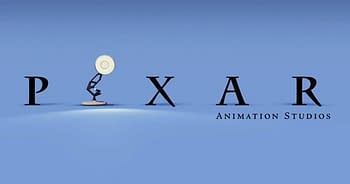 It's hard out there for an animator. Stories of terrible working conditions and low pay abound. Many do it for their love of the medium despite insane deadlines and the meager wages. Whether the artist is working on an animated feature or special effects for a blockbuster, it is clear the work is often devalued by the highest officers in the corporate hierarchy.
At least, that's what a lawsuit filed by artists Robert A. Knitsch, Jr., Georgia Cano and David Wentworth alleges. The three, who also hope to represent everyone (minus executives and directors) who worked for the major animation studios — including Pixar, Sony Pictures Animation, Dreamworks and others — maintain a wage-fixing scheme exists between the various animation studios. They cite a 2005 email from Pixar vice president of human resources Lori McAdams as a "gentlemen's agreement" not to solicit each other's talent pools.The agreement apparently originates from the time Pixar became a separate entity from Lucasfilm in the mid-1980s.
The studios attempted to get the case dismissed, but Cartoon Brew reports the judge rejected their most recent motion. Which is a bit of good news for Knitsch, Cano and Wentworth.
Earlier this year, Judge Lucy H. Koh ruled against the plaintiffs, stating a statute of limitations in anti-trust cases required her to dismiss. The case was re-framed as a "fraudulent concealment of the conspiracy" when evidence of the collusion came to light; specifically, deposition by Pixar president Ed Catmull in another case. A fraud case operates on a different limitations statute.
The group also claims the studios engaged in "affirmative acts to mislead" including the use of personal email addresses in correspondence about salaries.
Now it is possible for the case to move to trial. Should the studios be found culpable, they could be on the hook for the lost wages of thousands of artists who worked on their films during the period. Cartoon Brew notes a similar case involving Pixar, Lucasfilm, Apple and other tech companies resulted in a $415 million settlement.
It is easy to see why the companies would want to fix wages; it keeps costs down. It also happens to be illegal precisely because it puts workers at a disadvantage when the going rate for their services are artificially deflated across the breadth of the business. Of course, even when cases like this are resolved, it often leads to fears that the studios will move the work over seas to keep costs low.
Enjoyed this article? Share it!