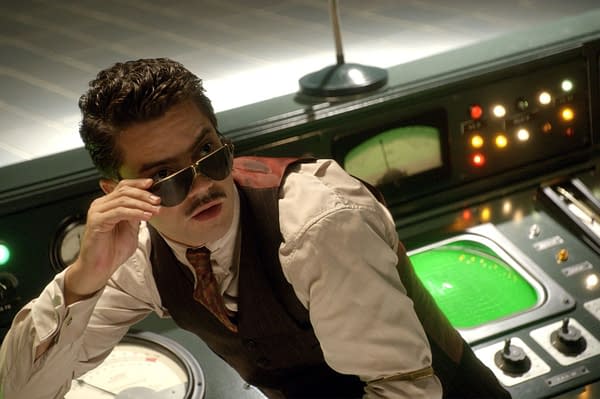 Presumably this kind of small role might be held back as a surprise for the audience, but one of Captain America's cast members has already admitted he'll be back, final cut willing, in next year's sequel, The Winter Soldier.
Speaking to Total Film for their latest issue, Dominic Cooper revealed that he'll be filming another appearance as Howard Stark.
We're shooting something for it… I've worn the costume again… it was good fun getting back into it and he's got some very cool shades now.
Didn't he have those before?
Several folk have suggested Cooper would make a great replacement for Robert Downey Jr. once he finally steps away from the Iron Man role, whether that's this Tuesday or five years from now. I wouldn't be too upset, but I'm sure there are better ideas… I just haven't had one yet.
Enjoyed this article? Share it!