Another photo from the set of The Expendables 3 and another look at Director Patrick Hughes sandwiched between two actors.
Two actors smoking cigars – one smiling and one looking a little grumpy.
Maybe he's not grumpy, maybe he's trying to 'look cool'. Yeah, that's probably it.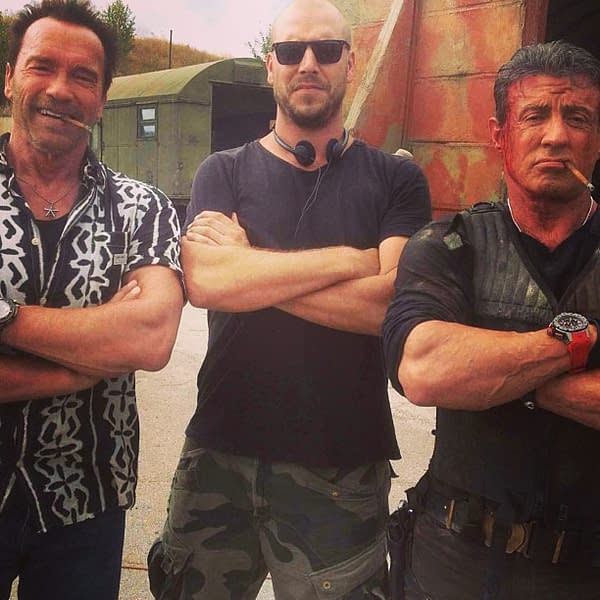 The Expendables 3 will be released in the UK and America on the 15th of August. I'm rather looking forward to it. Almost entirely because of that guy in the middle.
Enjoyed this article? Share it!