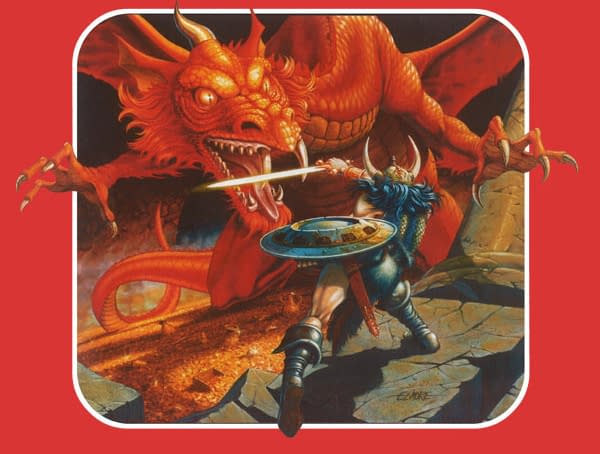 Deadline reports that The Fault in our Stars actor Ansel Elgort is in early negotiations to star in Dungeons & Dragon. Warner Bros's new attempt to create a franchise from the forty-two year old role playing game.
The Conjuring 2's David Leslie Johnson wrote the script for director Rob Letterman, but all other details are under wraps. Although, it is easy to imagine Elgort will play a young warrior or thief who stumbles in the larger world of mages, giant tombs, raiding parties and an impossible evil played by a great older British actor.
Dungeons & Dragons has made it to the screen before with Justin Whalin as the thief character and Jeremy Irons as the impossible evil bent on bring the dragons to his side. The film was received quite poorly, but somehow spawned two low-budgets sequels. Prior to those, the game was the basis of a 1983 animated series featuring Charles in Charge's Willie Aames.
Enjoyed this article? Share it!