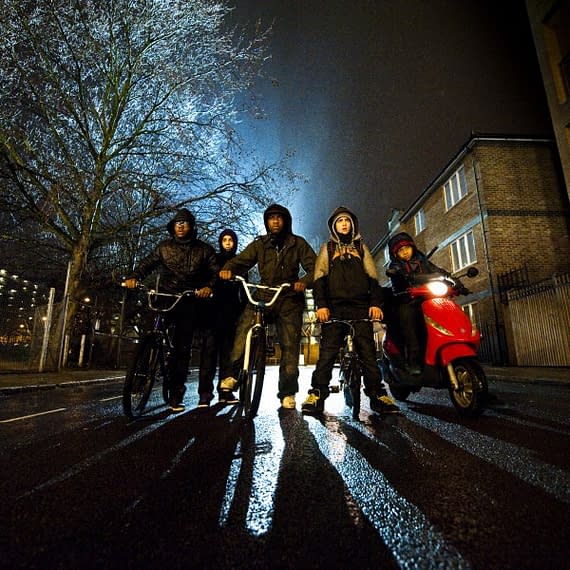 Sorry for the brusqueness of this post, I'm blogging on a very small thing in a place with no real signal availability.
Speaking this afternoon at Kapow, Joe Cornish has revealed that he and Edgar Wright delivered* the "second draft" of Ant Man just two days ago. That's one more hurdle jumped – or if I know Wright and Cornish, leapt.
Cornish also said that he has some definite ideas for an Attack the Block sequel so "maybe one day" he'll get to make it.
More to follow…
UPDATE: Asked if the Ant Man script was based on any run of the comics in particular and presented with the example of Robert Kirkman's run, Cornish said that it's definitely not Kirkman but wouldn't say any more. He did clarify that he is a fan of Kirkman, however.
As regards the idea for Attack the Block 2, Cornish told the amassed fans at his afternoon panel that the idea was Edgar Wright's, and that it's "brilliant". Cornish said that he doesn't think it "should be" his next film.
As to what will be next? "A nice holiday, starring me".
Enjoyed this article? Share it!