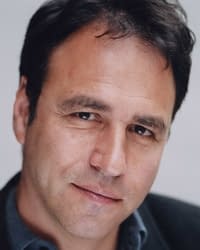 Anthony Horowitz this week appeared on Richard Bacon's Radio 5 talk show to promote his final Alex Rider novel, Scorpia Rising. After delivering some beautiful Harvey Weinstein anecdotes (in short: he's everything we've heard he is) Horowitz started to talk about his ongoing work with the American studios:
I'm working in Hollywood at the moment, I'm writing a feature film even as we speak. I've been hired to write Tintin…

The Secret of the Unicorn is being directed by Steven Spielberg and was written originally by Steven Moffat, of course the writer of Doctor Who in this country. He did a couple of drafts then it was taken over by Edgar Wright… they've got [that] coming out at Christmas and if that film is a success and works and gets an audience I'm writing the sequel to it, Prisoners of the Sun, which Peter Jackson is going to direct.

Joe Cornish is also a named screenwriter with Edgar Wright… That's only three [writers]. Three is not too bad… at the moment on the second one it's just one but you can bet your bottom dollar that by the time the film hits the screen, if it ever happens next year, that I'll be joined by one or two other names there.
Straight from the Horowitz's mouth.
Enjoyed this article? Share it!