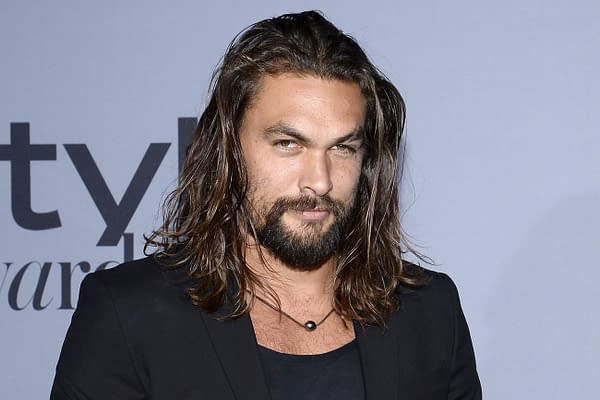 The next game franchise to get the adaptation to live-action film treatment appears to be Square Enix's Just Cause. What's causing the commotion of the moment around the news is that Khal Drogo turned Aquaman actor Jason Momoa has signed on in the lead role of operative Rico Rodriguez, a character that is somewhat a mash up of James Bond and Jason Bourne.
A large-scope sandbox style game that has Rico going from dictator or corrupt-politician run country to country doing his best to overthrow the government or at least generally rocking the boat as best he can. The film will likely follow a similar format, but plot specifics are still minimal. The script has been penned by Happy Feet and Master and Commander: The Far Side of the World author John Collee, and will be directed by Brad Peyton (San Andreas).
Development is still a ways off, however, as Peyton as to first get through his upcoming Dwayne Johnson vehicle, Rampage, which would put Just Cause into theaters in late 2018 at the earliest. The Chinese-owned DNA Pictures is financing the film, and producers are Peyton, Jeff Fierson, Roy Lee, Adrian Askarieh, Eva Cao, Mason Xo, and Fan Dong.
The Just Cause franchise has had three games thus far, with over six million units sold across the various releases and platforms. The first entry published in 2006 by Eidos Interactive before moving over to it's current home at Square Enix.
Enjoyed this article? Share it!