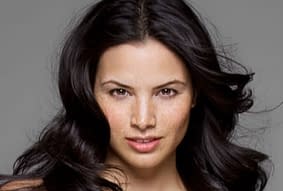 Arrow's Katrina Law may be trading Nanda Parbat for Los Angeles as Deadline reports that she is the latest name to join CBS's pilot based on the 2001 feature film Training Day.
Set in the present day, the pilot will focus on Kyle Craig, a young police officer appointed to an LAPD elite squad. He is partnered with Bill Paxton's Frank Rourke, an veteran detective of questionable moral standing. Law will play Detective Rebecca Lee, another LAPD officer in the Special Investigation Section who was saved by Rourke as a child and looks up to him.
It is currently unclear if the pilot will go to series, but represents one of many developing projects based on feature films.
Enjoyed this article? Share it!