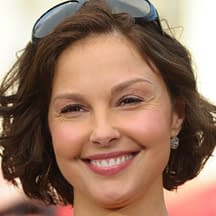 Deadline reports Divergent actress Ashley Judd has joined the cast of the revived Twin Peaks in an undisclosed role. The site reports actor Warren Frost may make a cameo as Dr. Will Hayward, the part he played in both seasons of the original show.
They join a stable of new and returning actors including — but not limited to — Grant Goodeve, Sheryl Lee, Sherilyn Fenn, Mädchen Amick, Laura Dern, Robert Knepper, James Belushi, Tom Sizemore and Jennifer Jason Leigh, who, according to an earlier story, may be playing the fabled Judy.
Of course, Showtime is not talking about Judy at all. Or any of the other cast members with only star Kyle MacLachlan confirmed. All of the episodes are written by co-creators David Lynch and Mark Frost with Lynch directing.
The series is expected to premiere on Showtime in 2017.
Enjoyed this article? Share it!