This picture is another clue that Batman '66 is about to be announced for DVD and maybe even Blu-ray release. It's a previously unannounced, surprise bag from Comic-Con. And it backs up what we've been telling you…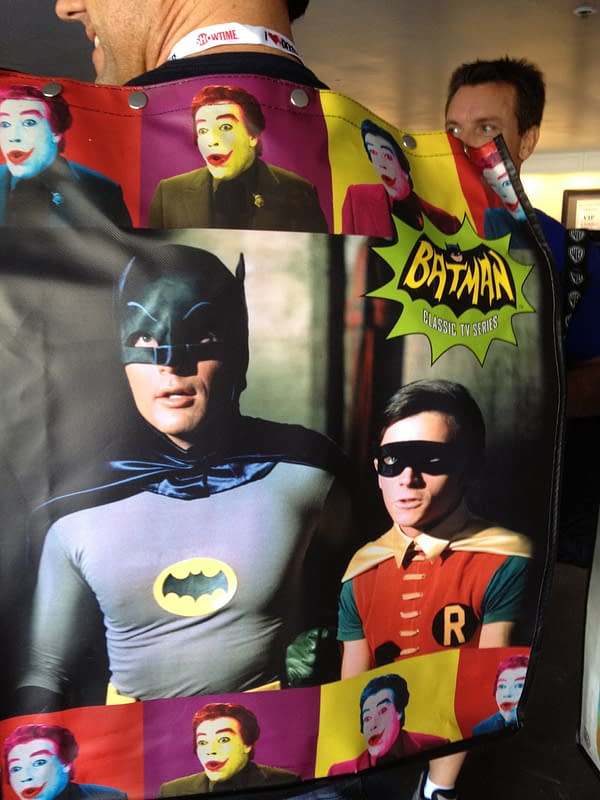 There's no mention of DVD or Blu-ray on the bag, nor of toys, T-shirts or tea towels, so…?
As soon as it's official, you'll know.
Enjoyed this article? Share it!