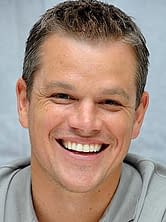 While chatting with Variety on a number of topics, The Martian star Matt Damon was asked if he'd ever join pal Ben Affleck in the superhero club. While he wasn't sure if there are any superheroes left (oh, there are), he mentioned he heard from Affleck that Batman v Superman: Dawn of Justice is "good."
"I haven't seen it yet," he explained. "But he's seen a rough cut and I think he's very pleased."
The film will see the two longest-running superheroes duke it out, even though Affleck previously said there is no real winner. If earlier reaction is anything to go by, the winner might actually be Wonder Woman. But we'll know soon enough if Affleck's early reaction to the film is indeed correct when Batman v Superman: Dawn of Justice arrives in theater on March 25th, 2016.
And there has to be a superhero for Matt Damon. Maybe a Green Lantern? A big screen Jay Garrick? Ambush Bug?
Enjoyed this article? Share it!