Baz Luhrmann To Direct Elvis Presley Biopic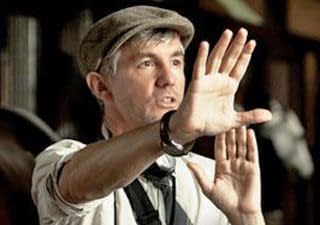 Here's a project that sounds way more up Baz Lurhmann's alley than Kung Fu.
The Wrap reports Luhrmann is negotiating to direct an untitled biopic of Elvis Presley, which has been written by Kelly Marcel, for Warner Bros.
Not much else is known, only that Marcel is writing an original screenplay not based on any pre-existing material, though no one is sure yet which periods of the King's life it will cover. But the most important thing to note here is that if Luhrmann signs on, his wife/partner/Oscar winning costume designer Catherine Martin will likely provide the costumes and maybe production design on the film as well. Oh just think of the glorious sequined jumpsuits!!
Somebody better already be on the phone to Miles Teller's agent.