We're thrilled to report that our friend Emmy winning composer Bear McCreary is joining Orion Pictures' Child's Play reboot! "Chucky haunted my dreams when I was a kid, ever since his devilish little face peered out at me from a torn VHS cover at my local video store. Now, thirty years later, I have a remarkable opportunity to contribute to his musical legacy," McCreary said of the announcement. "Inspired by the Chucky's toy-store origins, I've assembled a 'toy orchestra,' of toy pianos, hurdy gurdies, accordions, plastic guitars, and otamatones, that will be featured prominently in the score. I hope that these creepy, unique tones will help terrify the next generation of Child's Play fans!"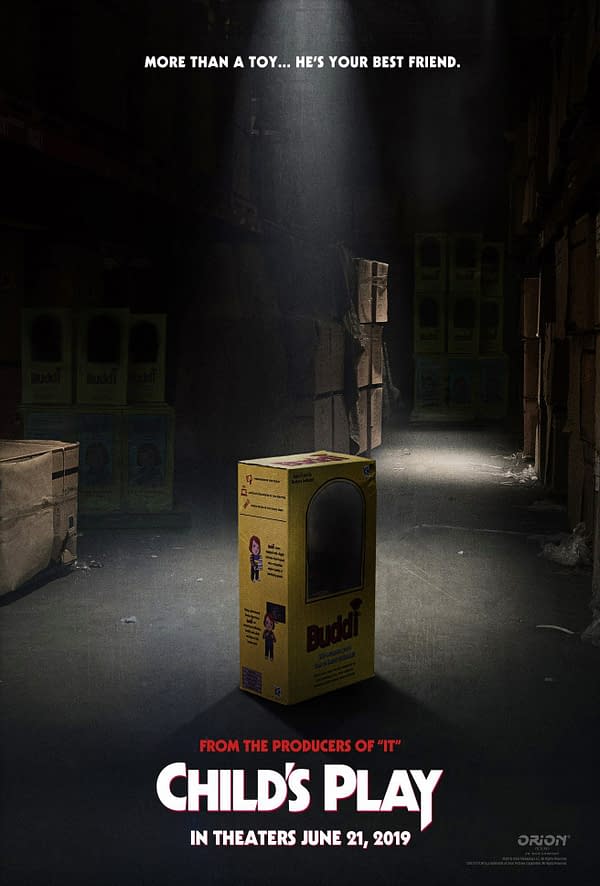 There was even a video announcement released:
McCreary has such titles under his belt as Battlestar Galactica, Da Vinci's Demons (which he won his Emmy for), Outlander, Agents of S.H.I.E.L.D., The Walking Dead, the upcoming film Godzilla: King of the Monsters, and the multi-award winning score for God of War from Santa Monica Studios. This is just a small sampling of the things Bear's worked on, he's rather prolific.
Child's Play will star Aubrey Plaza, Gabriel Bateman, Brian Tyree Henry, Ty Conciglio, Tim Matheson, David Lewis, and Mark Hamill as the choice of Chucky.
It's set to hit theaters this summer on June 21st 2019.
Enjoyed this article? Share it!