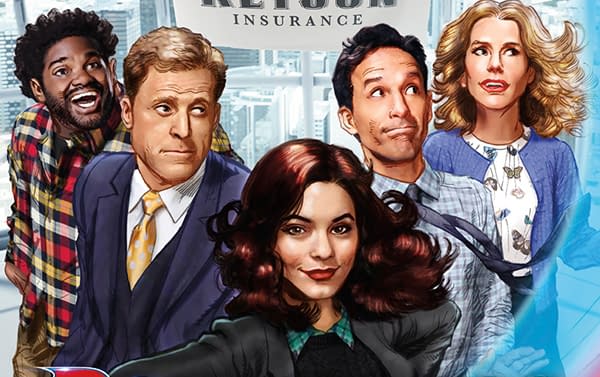 Deadline reports that Powerless creator, executive producer and showrunner Ben Queen is leaving the series prior to the beginning of production.
The series, NBC's single-camera comedy about an insurance company in the DC Comics universe, came together in a whirlwind development process and ended up on the network's mid-season slate. Vanessa Hudgens was cast as an insurance adjuster fed up with superheroes and wary of her new Lex Luthor-emulating supervisor. Danny Pudi and Christina Kirk were also cast and Alan Tudyk came on board as the new supervisor.
The pilot screened at Comic-Con last month and according to Bleeding Cool's Anthony Desiato, the episode was "generally humorous" with a spark of chemistry between Hudgens and Pudi and laughs derived from "a world that is usually taken very seriously on screen."
Queen's choice to leave is being characterized as a mutual decision and as the search for a new showrunner begins, production on the series will be postponed two weeks. The delay is not expected to affect its mid-season debut on NBC.
Enjoyed this article? Share it!