WATCH: Betty Gilpin Talks GLOW Season 2
Netflix sure does have some amazing series, and this year's surprise hit GLOW (Gorgeous Ladies of Wrestling) half-hour entry was delightful. If you haven't watched it, you really should. It's got everything, and we adore it.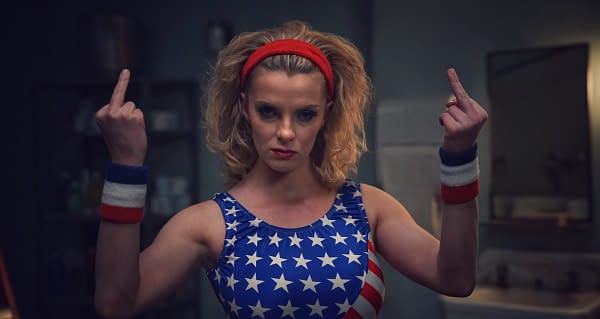 In a recent FB video interview with The Hollywood Reporter, Netflix original series GLOW star Betty Gilpin talks about her character(s) and the upcoming second season of the show. Back in October, fellow star Alison Brie posted this image on her Instagram confirming the series was filming season 2:
Gilpin says they're in the middle of filming season 2, at the halfway point in the 10 episode order. She also says there'll be MOAR WRESTLING this time:
"This year we see a little bit more of the behind-the-scenes stuff, how they make the show within the show. What it's like to make a crazy drag queen circus wrestling show, for a small television network."
You can watch the entire interview on THR's facebook page.
GLOW returns to Netflix (theoretically) sometime in 2018.