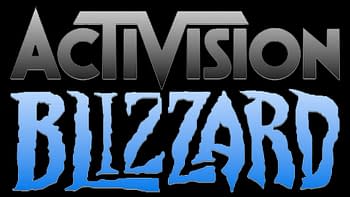 Ahead of the release of a trailer for the film Warcraft, developer Activision Blizzard announced the creation of a new production arm to bring its game franchises into the realms of film and television. Variety reports the first project will be an animated series based on the Skylanders series, but one of the main goals for the division is bring Call of Duty to the big screen.
The company hopes to release the first film in 2018 or 2019, but otherwise keeping other details secret. According to The Hollywood Reporter, the plan is to use that first film to create a cinematic universe around the first person shooter series. With a sequence of games set between World War II to the near-future of warfare, there is plenty of story material to draw from.
But the company, via the new division, intends to keep tight control over their intellectual property, but open to working with distributors both old and new. "Our focus will continue to be maintaining creative control over our content," said Activision Blizzard CEO Bobby Kotick. "We'll address distribution once we are in the place where we feel like we're delivering the very best story-based content."
Enjoyed this article? Share it!