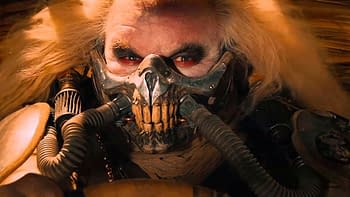 It's happened again. Mad Max: Fury Road has been named best picture by the Boston Online Film Critics Association, according to The Hollywood Reporter. The film also received recognition in other categories, winning best director for George Miller, best cinematography for John Seale, best editing for Margaret Sixel and best original score for Junkie XL.
Sylvester Stallone won best supporting actor for Creed. Both he and Fury Road previously won in their categories from the National Board of Review. While genre films generally do not receive plaudits outside the technical achievements, Fury Road winning Best of the Year from two associations could be indicative of a change in the way the critical community looks at movies living outside the strictly dramatic, realistic storytelling milieu.
Or Fury Road is just that good. According to the Boston Online Film Critics, it's better than the other nine films on this list:
1. Mad Max: Fury Road

2. Creed

3. Brooklyn

4. Carol

5. Spotlight

6. Clouds of Sils Maria

7. Bridge of Spies

8. The Martian

9. Anomalisa 1

10. Tangerine
The Boston Society of Film Critics, a different organization, will announce their end of year list on December 11th.
Enjoyed this article? Share it!