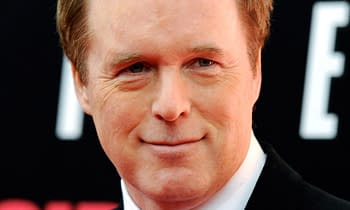 While speaking with Collider, director Brad Bird offered a few details about the upcoming sequel to his 2004 animated film The Incredibles. He's three-quarters of the way thought the script, but his story department is already storyboarding sequences. "I've got a lot of people that worked on the first one working on it, so we're all having a good time with it," he said.
Bird also noted the change in the superhero playing field since the first film's release. "There were only two other superhero franchises at the time Incredibles came out. One of them was X-Men and the other was Spider-Man, and now there are 400 billion of them and there's a new superhero movie every two weeks," he said. "What you don't want to do is trot over the same turf in the same way everyone else is. So we're trying to keep it focused in the area that our film was, which was a little bit more about characters and relationships and stuff like that, and see where that takes us."
Those character definitely went along way toward setting The Incredibles apart. Of course, it's still a long way from script to screen, so it'll be interesting to see how the film develops over the next several years.
Enjoyed this article? Share it!