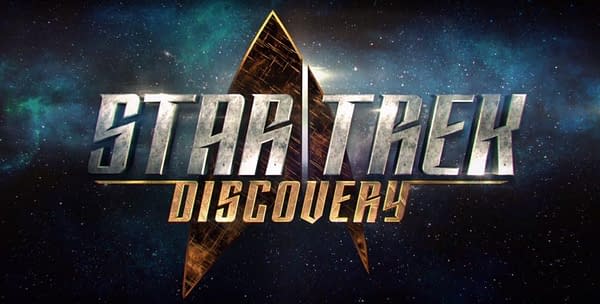 Star Trek: Discovery's main female character will not be the captain.
While talking to reporters at the Television Critics Association Summer Press Tour, Discovery showrunner Bryan Fuller let loose some interesting details about the upcoming show, including when its set and how its lead female character, a lieutenant commander in Starfleet, will inform the story.
"We've seen six series from captain's point of view," he explained, according to Deadline. "To see one from another point of view gives us a richer context." While the part has not been cast, Fuller said they will be looking at women from all ethnicities for the role. "It's about who's the best actor," he said.
"What can we say about diversity in every role," he added. "We'll have more aliens than you have on a Star Trek cast."
The series will take place ten years prior to James T. Kirk assuming command of the U.S.S. Enterprise in the prime timeline, and while there will be episodic tales, each segment will be "part of a bigger story." In part, Discovery will center on what Fuller called "an event in Star Trek history and Starfleet that had been talked about but never fully explored."
According to The Hollywood Reporter, Fuller also said that the lead character's journey is very much the focus. "We're going deep into something that was for me always very tantalizing," he said. "[Telling] that story through a character who is on a journey that is going to teach her how to get along with others in the galaxy … For her to truly understand something that is alien, she has to first understand herself."
THR also reports other characters will include "a female admiral, a male Klingon captain, a male admiral, a male adviser and a British male doctor." One of the characters will be called Saru and one may possibly end up being Spock's mother, Amanda Grayson. There will also be at least one gay character. "[Executive producer] Alex Kurtzman, the straight man in the team, was telling me we would need a gay character," said Fuller.
Star Trek: Discovery will air its pilot on CBS in January. Afterward, it will become exclusive to the CBS All Access streaming service.
Enjoyed this article? Share it!