So The God Complex was a relatively cheap episode to film was it? Not too much emphasis on CGI?
Maybe we were looking in the wrong places. Take the street that Amy Pond and Rory Williams are now living on. How long is it?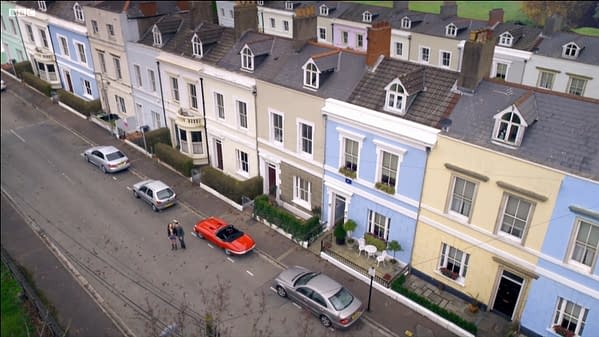 At least eleven terraced houses, right?
Funny, because Google Maps shows us that the actual street is only seven houses long. And there is only one blue house, where the TV version showed a number of them.
There's only one house where the ground floor windows stick out, but on the TV there were two.
Also, their house is one house from the real end of the street, where as in Doctor Who it continues on…
Looks like instead of massive space ships, alien worlds of hordes of invading alien armies, The Mill has been town planning instead.
Here's one example of cutting and pasting, with some recolouring and an angle change, extending the end of the road from the middle. Look at the hedges and gates to be sure…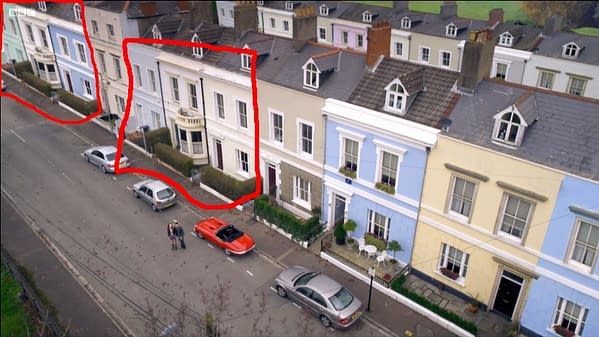 Enjoyed this article? Share it!