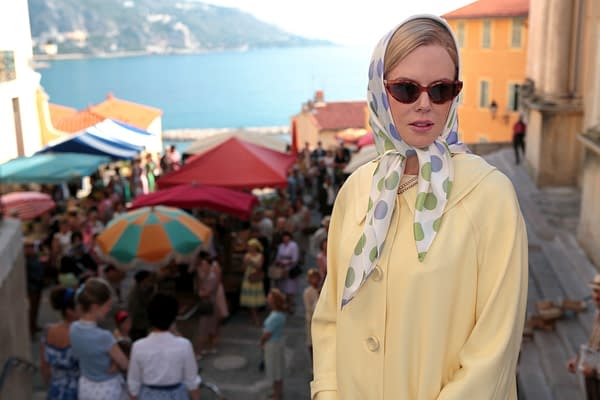 Craig Skinner is at the Cannes film festival, reporting for Bleeding Cool.
The Cannes Film Festival opened on Wednesday evening with Olivier Dahan's Grace of Monaco and it was a less than auspicious start.
The film stars Nicole Kidman as Grace Kelly, the movie star who became a princess and joins her long after the wedding and amidst a period of turmoil for Monaco. You see, they really don't want to pay their taxes to France and Prince Rainier III of Monaco (Tim Roth) is locked in a heated battle with French president Charles de Gaulle over this and control of Monaco in general.
Rainer is neglecting Grace in the process and she is slowly realising that this isn't quite the fairy tale she thought it would be.
So, what does she do? Well, she learns to be a better princess – via the tutelage of Derek Jacobi and a series of flashcards – how to be a more dutiful wife and tries to fix Rainer's problems for him. Hardly a shining example for feminists but Dahan doesn't seem too interested in the implication of this or in any ideas in general, besides some very superficial nonsense about people playing various roles in life.
Syrupy and soapy Grace of Monaco made for a pretty terrible start to the festival but looking at the various trades and papers it was obvious that the photographers in Cannes – of which there are hundreds upon hundreds – at least got all the glamorous shots of stars walking up the red carpet that some people seem to so desperately desire.
The Competition opened far, far stronger with the French/Mali feature Timbuktu. Set in a town that is under the control of a number of Jihadists, Abderrahmane Sissako's film was a refreshing change from the silliness and hard-to-stomach privilege 'drama' of Grace of Monaco.
Exquisitely shot by Sofiane El Fani, who also served as cinematographer on the Palme d'Or winner Blue is the Warmest Colour, Timbuktu is a beautiful film but also one filled with a great deal of sadness. The town upon which Sissako drops us into is suffering from a particularly nasty strain of oppressive religious fundamentalism and Sissako does not shy away from showing us this up close and personal.
Interestingly though he also fills the film with a number of amusing scenes in which we see the Jhadists looking inept, clueless and downright silly. It's a bold and highly effective approach. Satire is a powerful weapon.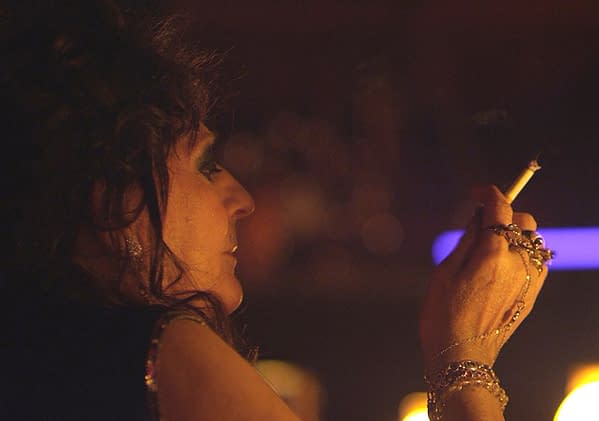 Over in the Un Certain Regard strand, the opening picture was a feature from three directors – Marie Amachoukeli, Claire Burger and Samuel Theis – entitled Party Girl.
The film has a intriguing premise – a sixty-year-old 'hostess' attempts to make a significant change in her life – and an excellent central performance from Angelique Litzenburger, but the execution is somewhat lacking. The cinematography is very rough and ready and also, whilst the film opens in an interesting fashion, it slowly slips into very familiar territory.
As Party Girl reaches its halfway point it is pretty obvious where it's going and my interest certainly began to really wane at this point.
Not a bad start to Un Certain Regard exactly but it did feel like it kicked off with a bit of a dull thud rather than a bang.
I'll be back with further updates soon but until then you can follow my adventures in Cannes on Twitter @cskinner.
Enjoyed this article? Share it!