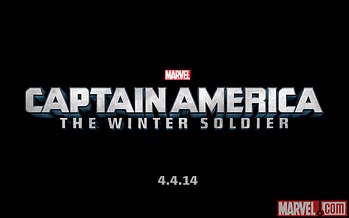 What constitutes a political thriller? I guess you could argue that a splash of politics and some thrills would do it. It's a more descriptive term than that, though. The term typically elicits expectations of machiavellian machinations, power plays and moral manipulations.
So that's the kind of stuff, according to Kevin Feige, we have to look forward to from Captain America: The Winter Soldier. Well, that and Cap whaling on people with his super shield, I expect.
Speaking with Variety, Feige was using the particular subgenre of the next Captain America movie to make a point about the longevity of the "superhero fad" in modern cinema.
If it is a fad, it's one that lasts 30 to 40 years, as the Western did, because each one is so different…There's an opportunity to graft almost sub-genres onto them. Our first Captain America film was a World War II picture, and the next is a political thriller. They all have their own textures and patinas, and that's what is exciting about it.
I would suppose we're in for something closer to Three Days of the Condor – with The Falcon, natch – than Ides of March or House of Cards; something more like The Manchurian Candidate than All The President's Men or Z.
Guns will be fired and punches will be thrown and vibranium will vibrate. That's pretty much a given in a Cap film, I think. Setting that against a political backdrop? Superb. Great. I'm in. Because Feige's right – there are any number of superhero stories we can tell.
All kinds. And I'm up for any of them. Bring it on, Marvel.
Enjoyed this article? Share it!