Marvel Studios have released the first, simple poster for their next Captain America picture, The Winter Soldier.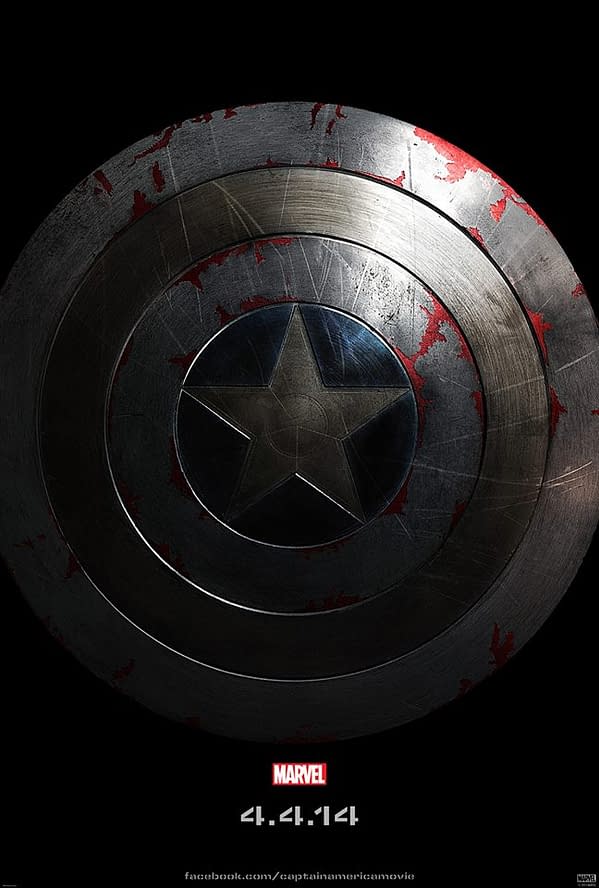 Is the implication really that vibranium is red under some kind of metallic coating? I never noticed that before.
And… why wasn't this poster dropped on July 4th? It can be that Marvel are running shy of patriotic associations, can it?
Should everything pan out as expected, we'll be bringing you a lot more word on this film over the next week or so, and certainly as Marvel take the stage in the San Diego Comic Con's Hall H.
Enjoyed this article? Share it!