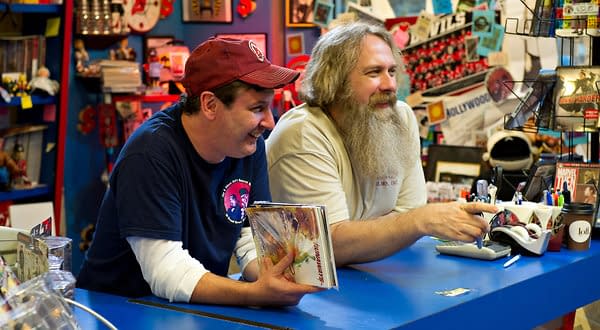 The production team have got in touch. They want you. As long as they don't have to pay your travel fare to New Jersey.
And you thought Comic Book Men was filmed with people just turning up to The Secret Stash with things to buy and sell. The magic is ruined! Ruined I tell you!
Calling All Fanboys & Fangirls!!! COMIC BOOK MEN is looking for people to appear on Season 3 of the hit TV series on AMC! Are you a quirky comic book with a supersized personality? Is there a comic related item or retro pop-culture collectible you've been longing to buy or sell? Then all your four color dreams can come true at Executive Producer Kevin Smith's Comic Shop- Jay and Silent Bob's Secret Stash!
Here's how you get started… Go to http://comicbookmencasting.com/ and apply ASAP!

*Must be 18 years or older to apply*
*Travel to Redbank, NJ and batteries not included*
Enjoyed this article? Share it!