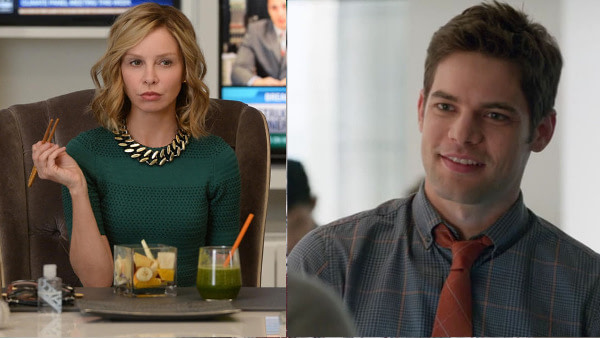 Ever since it was announced that Supergirl would join its CW cousins in Vancouver for its second season, many speculated that Calista Flockhart and her Cat Grant might disappear entirely from the show.
But Slashfilm reports the character will appear, but perhaps not as often with Kara. "You'll definitely see Cat Grant," explained executive producer Sarah Schechter. "It's that weird thing when you get promoted and you see your old boss less. There is still Cat Grant. She is not going anywhere." The relationship between Kara and Cat was one of the major positive aspects of the first year and it will be interesting to see how it is served with the two characters in different offices.
And speaking of switching offices, Kara's tech support Winn Schott will be taking his core competencies to the DEO. "Which means we get more scenes of David Harewood and Jeremy Jordan together which is to me endlessly entertaining," Schechter said. "Nobody annoys Hank Henshaw more than Winn Schott."
Supergirl returns for its second season on October 10th.